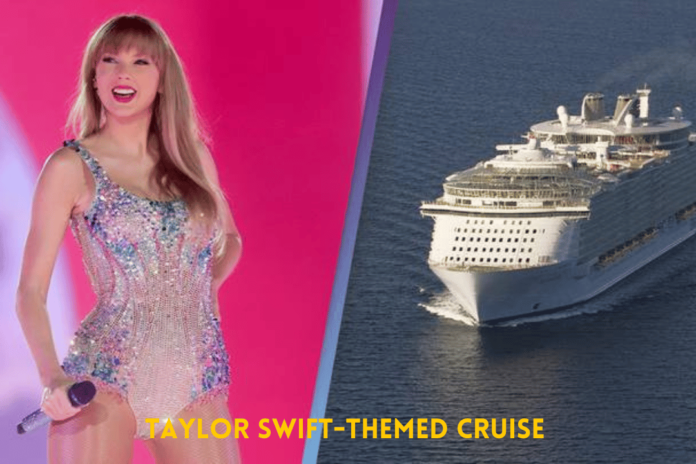 In a delightful extravaganza tailored for Taylor Swift aficionados, an upcoming Taylor Swift-themed Cruise promises a four-night escapade filled with Swift-inspired festivities. Spearheaded by Marvelous Mouse Travels, this fan-driven voyage aboard the Royal Caribbean Allure of the Seas is slated to depart from Miami on October 21, 2024. Notably, this departure coincides with the conclusion of Taylor Swift's Eras Tour, beckoning fans for an unforgettable post-concert celebration at sea.
What is Taylor Swift-themed cruise ?
Travel agents Jessica Malerman, Nicole Rivera, and Shelby Reyes came up with the idea for this Taylor Swift-themed cruise, which pays tribute to the pop star's diverse musical career. The excited organizers said on their dedicated website, "Join us as we revel in everything Taylor, forge new friendships, don our favorite era-themed ensembles, exchange friendship bracelets, and immerse ourselves in the lavish offerings of this extraordinary ship."
What will be the gorgeous events in Taylor Swift-themed cruise ?
Collaborating closely with Royal Caribbean, the organizers have orchestrated a lineup of "Taylor-centric" events to grace each evening of the voyage. Anticipate a warm welcome with a cocktail soiree, engaging in friendship bracelet swaps, themed dance parties, karaoke sessions, and riveting Taylor trivia. Moreover, attendees are encouraged to participate in nightly era-themed costume galas, further enhancing the immersive Swift experience.
Cost of Taylor Swift-themed cruise voyage ?
As eager fans seek to secure their spots for this unique voyage, the website currently operates a waitlist for the three available room options, priced between $1,500 to approximately $2,100. While rooms are still available as of the latest update on November 15, Marvelous Mouse Travels assured prospective attendees that additional accommodations have been secured from Royal Caribbean, albeit at an adjusted rate, reflecting on their information page.
Addressing the fervent desire of fans to catch a glimpse of Taylor Swift or her partner Travis Kelce during the cruise, the organizers clarified that this fan-led initiative remains independent of any official endorsement or affiliation with the singer or her management.
For those seeking an encounter with the Grammy-winning superstar, it's pertinent to note that Swift's presence on the cruise is unlikely, given the non-affiliation of the event with the artist or her team.
As anticipation mounts for this one-of-a-kind excursion, Swifties worldwide can eagerly anticipate a chance to immerse themselves in the myriad eras of Taylor Swift's music. From the enchanting Red era to the rebellious Reputation, the romantic allure of Lover, and the introspective tones of Folklore, attendees can relish the opportunity to embody their favorite era while forging lasting connections with fellow fans during the four-day extravaganza.
Jelly Roll's Inspiring Message and Big Wins at the 2023 CMA Awards
This fan-centric escapade welcomes Swifties from all corners of the globe, irrespective of their attendance at The Eras Tour. The allure of the approximately 18-deck Allure of the Seas, boasting an occupancy of nearly 5,500, further enhances the experience with its diverse amenities, including a zip line, Starbucks, an arcade, mini-golf, and rock climbing, ensuring an all-encompassing and immersive adventure for all attendees.
Taylor Swift-themed cruise embodies an unparalleled opportunity for fans to unite, celebrate their shared adoration for the artist, and create lasting memories in a voyage brimming with Swift-inspired camaraderie, entertainment, and themed experiences.