Sean "Diddy" Combs, the producer and music entrepreneur who has been one of hip-hop's most well-known names for decades, was sued in federal court on Thursday by Cassie, an R&B singer who was formerly signed to his label, who accused Mr. Combs of rape and repeated physical assault more than a decade.
Sean "Diddy" Combs Journey from a Rapper to Rapist:
Cassie, who's real name is Casandra Ventura and who used to be Diddy's romantic partner, claims in the suit that not long after they met in 2005, when she was 19, he began a pattern of control and abuse that included drugging her, beating her, and forcing her to have sex with a succession of male prostitutes while he filmed the encounters. Mr. Combs allegedly forced his way into her home and attacked her at the end of their romantic partnership in 2018.
After years in silence, she revealed in an interview, I am finally ready to tell everyone, what happened to me and to speak up on behalf of me and for the betterment of other women who face physical and sexual assault in their relationships."
Ben Brafman, Mr. Combs' lawyer, reacted, stating, "Mr. Combs strongly rejects these insulting and ridiculous allegations."  Diddy has been exposed to Ms. Ventura's relentless demand of $30 million, accompanied by the threat of publishing a negative book about their relationship, which has been categorically refused as blatant blackmail. Despite dropping her first threat, Ms. Ventura has now filed a lawsuit laced with false and egregious allegations in an attempt to damage Mr. Combs's character and collect a payoff."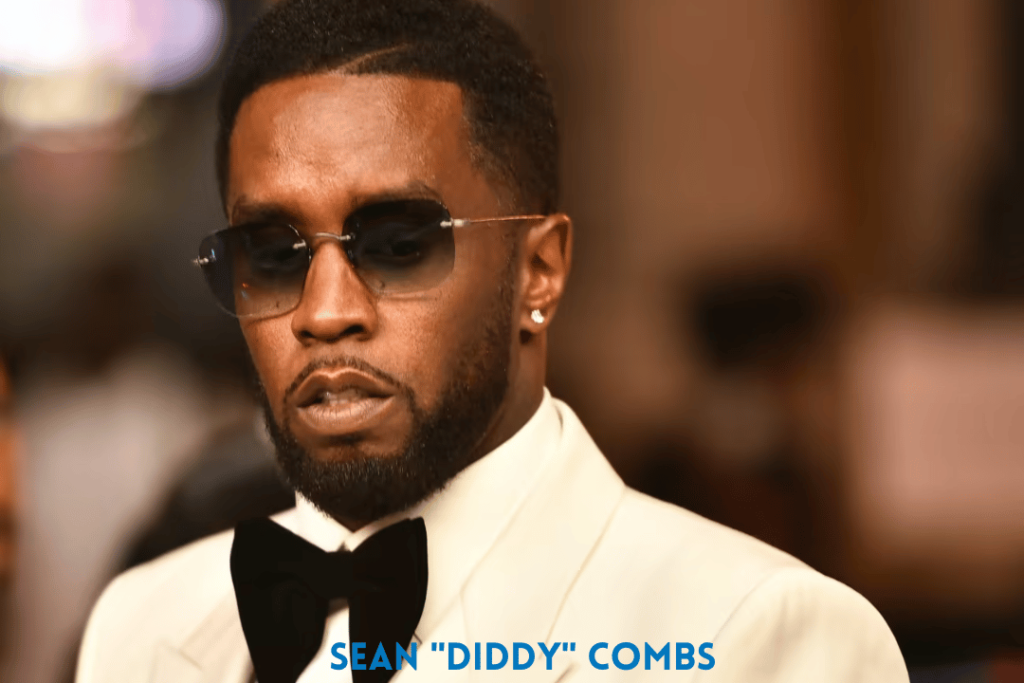 Ms. Ventura's attorney, Douglas Wigdor, stated that the both parties had communicated before the filing of the litigation. Diddy promised Ms. Ventura an eight-figure sum to silence her and prevent the filing of this litigation, a statement from Mr. Combs stated. "She refused his efforts."
Ms. Ventura's complaint is the most recent in a string of sexual assault civil claims filed recently against renowned men in the music business, including Aerosmith's Steven Tyler, CEO L.A. Reid, and Neil Portnow, the former president of the Grammy Awards organization. (Mr. Portnow has rejected the charge; Mr. Tyler and Mr. Reid have yet to reply.)
Diddy, 54, founded Bad Boy Records in 1993 and quickly rose to prominence as a key role in the commercialization of hip-hop, working with performers such as Notorious B.I.G. and Mary J. Blige. His net worth has been estimated at $1 billion, while Forbes assessed Mr. Combs' yearly profits at $90 million last year, attributing that figure mostly to his former stake in Ciroc, a liquor brand owned by the drinks conglomerate Diageo.
Mr. Combs, also known as Puff Daddy, Diddy, and Love throughout his career, may be the most well-known music executive of his generation. However, the complaint portrays Mr. Combs as a violent individual who, in addition to regularly beating Ms. Ventura, ordered her to carry his revolver in her handbag, and the suit implies that he was responsible for blowing up a rival suitor's automobile. According to the claim, Mr. Combs once dangled a companion of Ms. Ventura over a 17th-floor hotel balcony.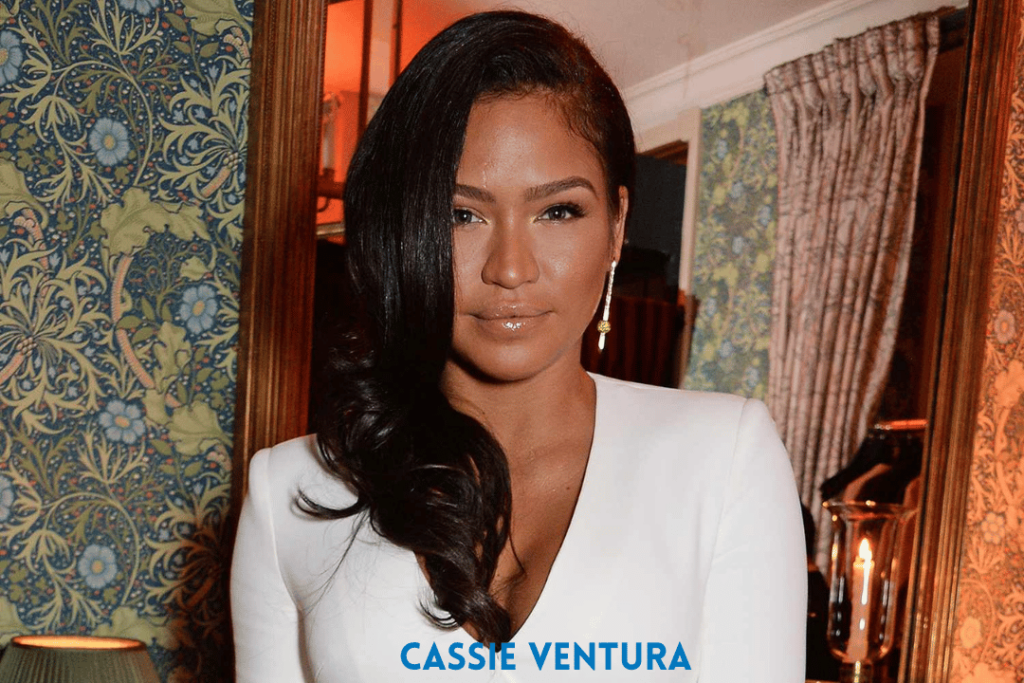 The court documents allege that others who worked with Diddy assisted him in controlling Ms. Ventura, at times by threatening her with retribution — such as silencing her music if she did not heed his directions — or by assisting in the concealment of his activities. Diddy and many of his affiliated firms are named as defendants in the action, which seeks unspecified damages.
According to Ms. Ventura's complaint, she was quickly drawn by Diddy's jet-set lifestyle after meeting him and signing with Bad Boy Records, which published her debut album in 2006.
According to the claim, he immediately proceeded to exercise an excessive amount of control over her life. He paid for her vehicle, residences, and clothing, and even had access to her personal medical data, in addition to directing her work. According to the suit, the findings of an M.R.I. scan she underwent — for memory loss caused by drug use or a beating she said she received from Mr. Combs — were sent straight to Mr. Combs.
According to the lawsuit, Diddy allegedly gave Ms. Ventura "copious amounts of drugs," including ecstasy and ketamine, and pushed her to consume them, and he frequently grew violent, hitting her "multiple times each year." According to the lawsuit, Ms. Ventura did not go to the police because she was afraid it would "merely give Mr. Combs another excuse to hurt her."
According to the claim, Diddy grew upset when he noticed Ms. Ventura chatting to another talent agent in Los Angeles in 2009, then shoved her into a car and repeatedly kicked her in the face, causing her to bleed. According to the lawsuit, Mr. Combs then had his staff transport her to a hotel room for a week of rest. According to the lawsuit, she requested to return home to her parents, but Mr. Combs refused.
The complaint claims that after witnessing the violent repercussions of rejecting Diddy, as well as the degree to which he would isolate her from her support network, "Ms. Ventura felt that saying 'no' to Mr. Combs would cost something to her — her family, her friends, her career, or even her life." Despite her attempts to leave Mr. Combs, the lawsuit alleges that he sent his employees to coax her back.
Ms. Ventura claims that in early 2012, Mr. Combs became so enraged over her dating the musician Kid Cudi that he threatened to blow up the rapper's automobile, according to court documents. "Around that time," according to the lawsuit, "Kid Cudi's car exploded in his driveway."
Kid Cudi corroborated Ms. Ventura's report of his automobile exploding through a representative. "This is all true," he declared.
According to the claim, Diddy began coercing Ms. Ventura "to engage in a fantasy of his called 'voyeurism,'" in which she was ordered to have sex with a succession of male prostitutes while Mr. Combs watched, masturbated, snapped photos, and made video.
Mr. Combs referred to these encounters as "freak offs," which entailed costumes such as masquerade masks and lingerie, according to the suit. They went on for years, taking place at high-end hotels around the country and in Mr. Combs' houses. According to the lawsuit, he directed Ms. Ventura to browse escort service websites for male sex workers.
Ms. Ventura's complaint claims that she used drugs at these parties because they "allowed her to disassociate during these horrific encounters."
According to the lawsuit, Ms. Ventura would erase films captured on her phone from similar encounters, but Mr. Combs informed her he still had access to those tapes and once forced her to view a video she believed she had destroyed on a flight.
According to the lawsuit, Ms. Ventura became a victim of sex trafficking as a result of numerous sexual encounters in several places. Diddy is also accused of sexual battery, sexual assault, and violating New York City's gender-motivated violence ordinance, according to the lawsuit.
Ms. Ventura's lawsuit included multiple descriptions of her failed attempts to escape Mr. Combs' control.
According to the claim, after a "freak out" at a Los Angeles hotel in 2016, an inebriated Mr. Combs hit Ms. Ventura in the face, leaving her with a black eye. According to the court complaint, he fell asleep and she attempted to leave the room, but Mr. Combs awoke and followed her into the hallway, where he smashed glass vases at her, smashing glass across the corridor. The event was caught by the hotel's security cameras, but the complaint claims Mr. Combs paid 50,000 USD to the hotel for the footage.
According to the court statement, when Mr. Combs and Ms. Ventura met for dinner in 2018, he pushed his way into her apartment and assaulted her while she "repeatedly said 'no' and tried to push him away." According to the complaint, she then left him for good. Ms. Ventura married fitness trainer Alex Fine the following year and has two small children. Her relationship with Bad Boy terminated in 2019, according to the allegation.
Taylor Swift-themed Cruise: A Swiftie's Dream Adventure
Ms. Ventura's case, like other recent sexual assault claims, is being brought under the Adult Survivors Act, a New York law that permits victims of sexual abuse to pursue civil suits after the statute of limitations has passed. The one-year period for filing complaints under this statute expires next week.
That legislation is highlighted in Ms. Ventura's case, and she acknowledged its significance in a statement.
With the deadline for the repeal of New York's Adult Survivors Act fast approaching, she went on to explain, it became clear that this was an opportunity to stand up about the trauma I suffered and that I will be recovering from for the rest of my life.