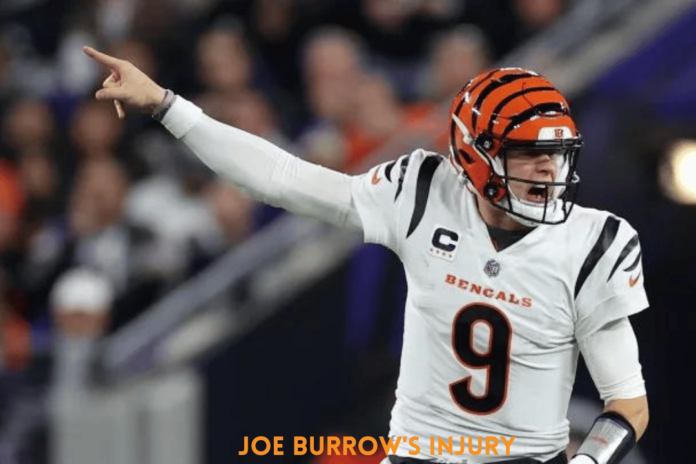 The Cincinnati Bengals experienced a heartbreaking loss on Thursday when quarterback Joe Burrow sustained a right wrist sprain, forcing him to leave their game against the Baltimore Ravens early. The injury was verified by head coach Zac Taylor, leaving the Bengals concerned about Burrow's future availability.
Burrow's exit occurred during the second quarter, following a 4 yard touchdown throw to Joe Mixon. The quarterback's evident pain following the toss caused him to leave the field. Despite briefly returning to the sideline for the second half, Burrow seemed to be in pain, wearing a beanie rather than a helmet to indicate his inability to continue.
According to reports, Burrow was in pain after the touchdown pass, causing him to seek the locker room after attempting to throw on the sideline. Burrow was wearing a brace on his right hand in pre game footage on Prime Video, despite his omission from the Bengals' injury report this week.
Joe Burrow dealt with a calf ailment earlier this year, which hampered his preseason and early-season performance. However, when his calf recovered, the Bengals saw an improvement in performance, culminating in a four game winning run before falling to the Houston Texans in Week 10. Burrow's recent wrist injury adds another degree of uncertainty to the team's chances.
Before leaving, Burrow completed 11 of 17 passes for 101 yards, a touchdown, and no interceptions against the Ravens.
The significance of Thursday night's game went beyond just a game for the Bengals, as it may alter their AFC North rankings. However, Joe Burrow's injury changed the narrative, shifting the team's goal from divisional success to simply making the playoffs for the third straight season.
What will be the Impact of Joe Burrow injury Bengals ?
With Joe Burrow out, Cincinnati's immediate focus is assuring postseason survival. In the event that Burrow is unable to play, the team's offense will be led by backup quarterback Jake Browning. The Bengals' previous history shows a reliance on Burrow, as seen by their troubles when he is not on the field. They are 2-5 when someone other than Burrow starts as quarterback, compared to 29-21-1 when he does.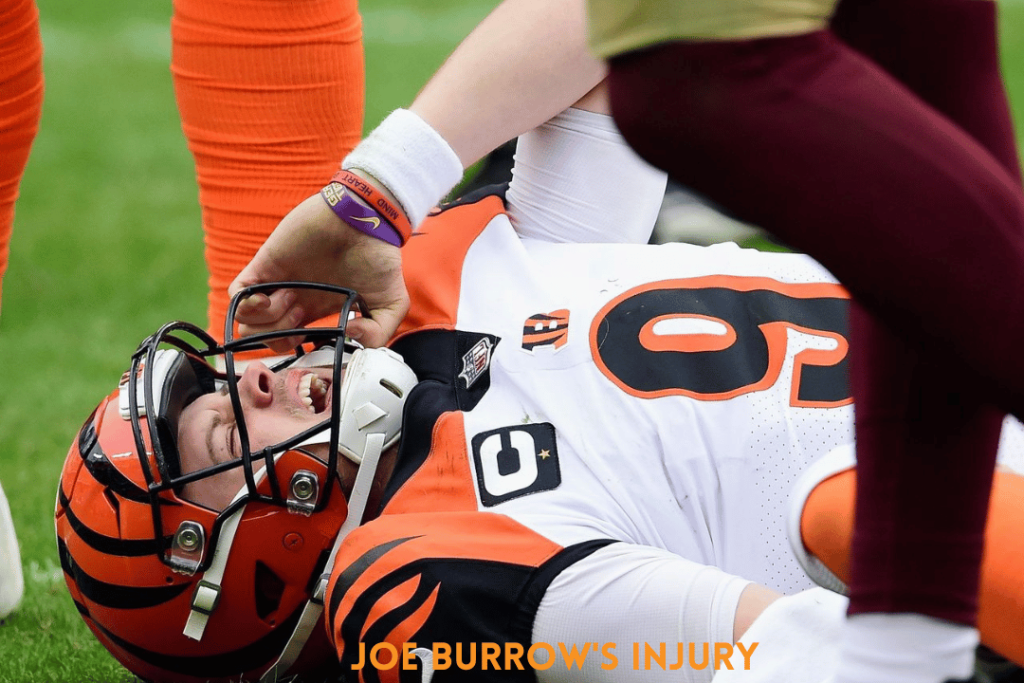 Watford FC Women vs Crystal Palace: Detailed Preview & Tickets
The Bengals must thrive without their top quarterback in order to make the playoffs. Since Burrow's entrance as the first overall choice in 2020, their success has been linked with his presence on the field.
Beyond the Bengals' desire to stay in the AFC North race, the injuries to Burrow and cornerback Cam Taylor-Britt, who left with a quadriceps injury, were essential to the night's narrative.
The Bengals are dealing with uncertainty and probable playoff ramifications in the aftermath of Joe Burrow's unexpected injury against the Ravens.