American voters nationwide took part in a number of significant decisions, but Ohio Issues Dominates Off-Year Election during the most recent off-year election, including contested elections for governor, contentious ballot proposals, and more. This election featured important topics including marijuana legalization and other divisive debates, even though it did not entail choosing a presidential candidate. For example, voters in Mississippi assessed whether Democrats had advanced in the Southern state, while those in Virginia had the chance to decide on the conservative program of Republican Governor Glenn Youngkin.
Early on, Democrats secured two significant victories. Kentucky Governor Andy Beshear was reelected, and Ohio voters passed a ballot measure safeguarding abortion rights in the state.
These election outcomes hold potential implications for the upcoming 2024 White House race, providing insights into public sentiment regarding President Joe Biden's leadership and the direction the country may be leaning.
What are the Ohio Issues 2 ?
Voters in Ohio made history when they approved a ballot initiative to legalize marijuana for recreational use. This proposal, referred to as Issue 2, allows individuals who are 21 years of age or older to acquire, possess, and grow cannabis. In addition to the state sales tax, a 10% tax will be applied to the items.
The proceeds will be used for a number of initiatives, such as administrative expenses, towns that have dispensaries, a fund for drug misuse, and programs promoting employment and social fairness. Moreover, this legislation permits Ohio-based medicinal marijuana companies to broaden their scope of operations to include recreational product sales.
Another amazing incident was the election of Yusef Salaam to the New York City Council. Salaam was one of the "Central Park Five" and had been falsely imprisoned as a teenager in a well-known rape case. In a district in the heart of Harlem, Salaam, a Democrat, ran uncontested and easily won his primary.
What are the Ohio Issues 1 ?
Additionally, Ohio voters showed their support for reproductive rights by voting in favor of a ballot initiative that guarantees access to contraception, fertility treatments, and associated services in the state and protects the right to an abortion up to viability, which is usually approximately 24 weeks gestation. Abortion rights advocates have scored a major victory with this, particularly in light of the Supreme Court's decision to reverse Roe v. Wade.
Andy Beshear, the Democratic governor of Kentucky, won reelection over Republican opponent Daniel Cameron to win a second term. Beshear became one of the most respected governors in the country as a result of his popularity and the benefits of being in office.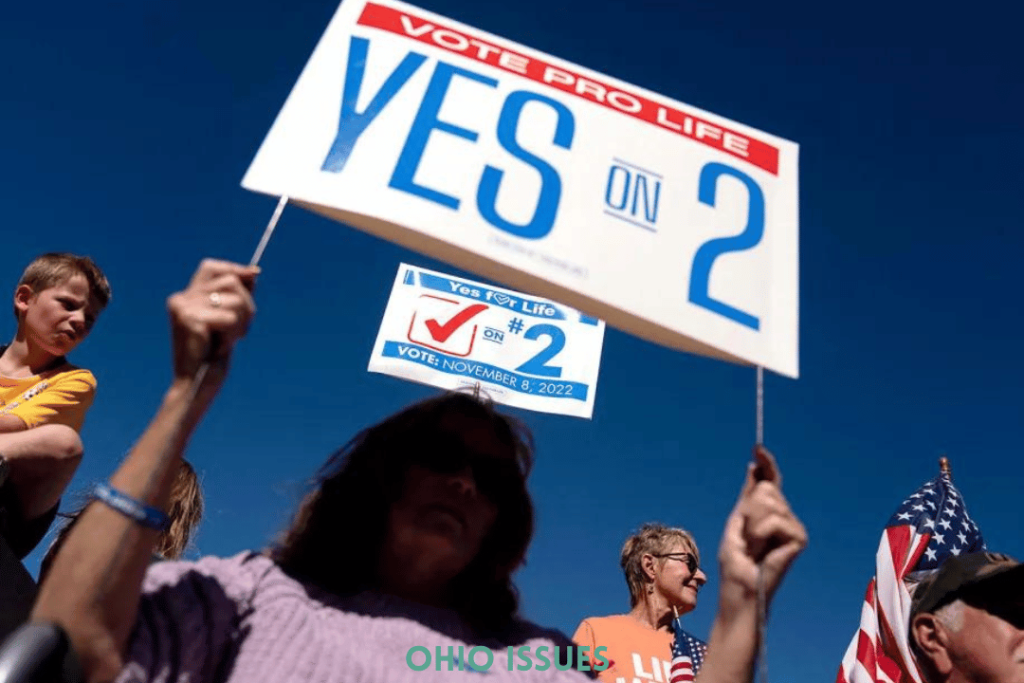 Locally, Democrat Cherelle Parker made history by winning the mayoral race and became the first female mayor of Philadelphia. David Oh, a Republican, faced Parker in the general election.
Republican Lawmakers Renew Efforts to Censure Rep. Rashida Tlaib Over Controversial Comments
Due to a bomb threat, two precincts in Pennsylvania extended their voting hours, highlighting the significance of elections even at the local level. Notably, given Pennsylvania's reputation as a battleground state, the state's Supreme Court contest is significant because it may be critical in resolving legal problems during the 2024 presidential election.
Finally, after capturing the 1st Congressional District seat in Rhode Island, Democrat Gabriel Amo made history by becoming the state's first Black representative to Congress. In the race for the seat formerly occupied by former Democratic Representative David Cicilline, Amo, a former deputy director of the White House Office of Intergovernmental Affairs under the Biden administration, faced up against Republican contender Gerry Leonard.
These election outcomes and events highlight the varied and significant choices that American voters made in this off-year election, which had an influence on local and national affairs.