The reigning champions, Manchester City, defeated Swiss team Young Boys 3-0 to guarantee their place in the round of 16 of the UEFA Champions League with two group games remaining. Erling Haaland's incredible performance, which saw him score twice and cemented his place among Europe's most prolific goal scorers, was a major factor in the victory.
Manchester City, under the direction of Pep Guardiola, is now leading Group G. They have won four games and accrued 12 points. Young Boys, on the other hand, finished last in the group with only one point. To exacerbate the situation, Sandro Lauper was red-carded and sent off in the 53rd minute.
Guardiola said, "Still the job is not done because we have to finish first because it's better in the last-16 to have the weapon of the second game at home." to highlight the significance of finishing first in the group. In addition, he praised his team's effort and acknowledged the two outstanding goals that were scored throughout the game.
With just 34 Champions League matches under his belt, 23-year-old attacker Erling Haaland scored his 39th goal to maintain his incredible success in the competition. With 45 games played, Ruud van Nistelrooy now holds the record for the fewest appearances needed to get 40 goals, which he is close to breaking.
Erling Haaland's Resounding Performance:
Haaland demonstrated his ability to score on Tuesday, making a lasting impression on the game, despite worries about an ankle injury he received in a prior game.
Manchester City's triumph was not without its disappointment, as they lost John Stones, who had just made a comeback from a hip injury but was replaced by Guardiola at halfway because of a muscular problem.
Manchester City exerted constant pressure from the start of the game. Following a foul on Matheus Nunes in the area, Haaland scored the first goal of the match in the 23rd minute with a penalty. Just before halftime, Phil Foden increased City's advantage, and in the 51st minute, Erling Haaland added his second goal with a breathtaking left-footed effort from 20 yards out. After his outstanding effort, Haaland was substituted, and the home fans gave him a standing ovation.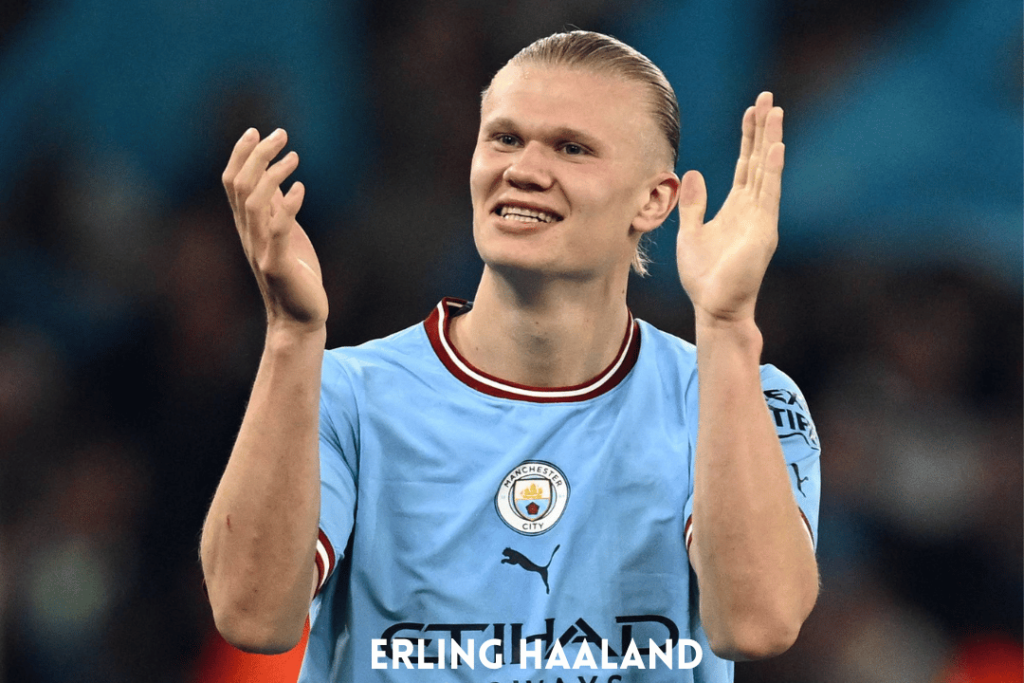 much though there was a chance for the score to be much more lopsided, Young Boys saved a number of close calls, including a vital goal-line clearing by Loris Benito.
Raphael Wicky, the manager of Young Boys, praised Manchester City's superiority and the challenge of playing against such a strong opponent.
With two games left, City has shown to be a formidable opponent. One of the team's best players, Jack Grealish, has lauded Guardiola's leadership and the team's cohesion.
Manchester City has now gone 17 games without losing in the Champions League, proving their strength in the continent's competition.
Chelsea Triumphs in Extraordinary Clash with Tottenham
Manchester City defeated Young Boys 3-0 in a crucial game in the UEFA Champions League group stages, demonstrating their supremacy. Their remarkable triumph validated their standing as one of the best football teams in Europe and advanced them farther in the competition.
Erling Haaland, who staged a victorious comeback, was essential to Manchester City's victory. His two outstanding goals throughout the game demonstrated his goal-scoring ability and highlighted his importance to the club.
There were many pivotal events in the match that affected the result:
53′ – Young Boys' Sandro Lauper was given a second yellow card and then a red card, which reduced his side to 10 men and marked a significant turning point (MCI 3-0 YB).
51′ – Erling Haaland extended Manchester City's advantage (MCI 3-0 YB) with a stunning goal into the top corner of the net, showcasing his talent.
45+1′-Phil Foden added to the score with a well placed goal, extending Manchester City's lead in the game (MCI 2-0 YB).
23′ – Manchester City took the lead thanks to a goal from a penalty kick converted by Erling Haaland (MCI 1-0 YB).
22′ – Matheus Nunes was hauled down in the area, setting up a penalty opportunity and setting the situation for Haaland's goal (MCI 0-0 YB).
16′-An important double stop by Young Boys goalkeeper Anthony Racioppi kept Manchester City from grabbing an early lead (MCI 0-0 YB).
6′-The Young Boys' will to stop their opponents was evident as Loris Benito's block stopped Rico Lewis from scoring the first goal (MCI 0-0 YB).
The easy win for Manchester City in this game highlights their potency in the Champions League. They keep establishing themselves as strong competitors as they advance in the competition.
Erling Haaland's outstanding performance in this game demonstrated his capacity to have an influence at the top level of European football.