The news of actor Matthew Perry's untimely demise on a fateful Saturday night sent shockwaves through the entertainment industry, leaving a gaping hole in the hearts of fans and colleagues alike. Matthew Perry immortalized for his iconic portrayal of Chandler Bing in the beloved '90s sitcom "Friends," was discovered lifeless at his Pacific Palisades residence, the victim of an apparent drowning at the age of 54.
Matthew Perry's Journey from tennis player to an Actor:
As NBC News reports, there were no apparent signs of foul play, and the exact cause of death remains shrouded in mystery, subject to an ongoing investigation. Perry's immense success on "Friends" and his unforgettable performance as the sweetly sarcastic Chandler earned him a devoted legion of admirers. Additionally, he garnered deep respect for his candid discussions about his battles with drug and alcohol addiction.
Distinguished figures from various walks of life paid tribute to this beloved actor. Michael Rappaport, known for his recurring role on "Friends" as Gary, one of Phoebe's love interests, shared his admiration for Perry's talent, kindness, and lasting impact on American culture. Maggie Wheeler, who portrayed Janice, Chandler's unforgettable on-and-off girlfriend, penned a heartfelt tribute on Instagram, recognizing the profound loss and celebrating the joy Perry brought to countless lives during his all-too-short existence.
The official "Friends" Instagram account expressed devastation over Matthew Perry's passing, affirming that he was a cherished gift to all who knew him. Rumer Willis, daughter of Bruce Willis, who shared the screen with Perry in the films "The Whole Nine Yards" and "The Whole Ten Yards," reminisced about Perry's warmth, humor, and kindness during her childhood visits to the set. She acknowledged his life's challenges and his gift for spreading joy through his comedy.
Olivia Munn took to Instagram to acknowledge Perry's courageous battle with addiction and the importance of his openness. She expressed profound sympathy for Perry's family and friends, as the news of his passing was nothing short of heart-wrenching. Former NFL quarterback Robert Griffin III underscored Perry's indispensable role in the success of "Friends" and expressed gratitude for the cherished memories he left behind.
Matthew Perry, best known for his enduring portrayal of Chandler, became a household name through "Friends," which graced NBC's screens for an impressive ten-season run from 1994 to 2004. The show's ensemble cast included Jennifer Aniston, Courteney Cox, David Schwimmer, Matt LeBlanc, and Lisa Kudrow, and together they achieved international stardom.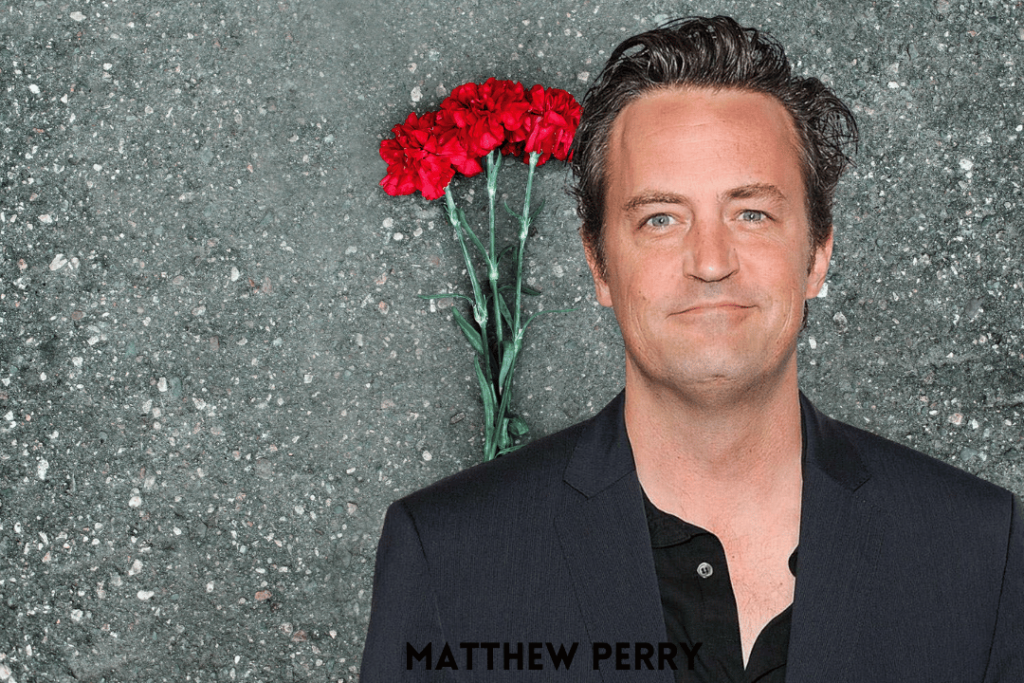 The series revolved around the lives of six close-knit young adults who shared living spaces in New York City and frequently met at the iconic "Central Perk" cafe, a fictional Manhattan hangout. One of the show's central storylines was the clandestine romance between Chandler and Monica Geller, portrayed by Courteney Cox.
Over time, their friends – Rachel, Joey, Phoebe, and Ross – each discovered the hidden relationship, leading to a heartwarming marriage between the two characters. In 2021, the ensemble cast reunited after a 17-year hiatus for a highly anticipated and much-celebrated reunion special on HBO Max.
However, despite their successes post-Friends, none of the cast members recaptured the same stardom and commercial triumph they enjoyed as a tightly-knit ensemble during the show's heyday. At the peak of the show's popularity, each cast member earned a staggering $1 million per episode.
Renowned Actor Richard Roundtree Passes Away at 81
Behind the scenes, concealed from the public eye during much of the show's original run, was Matthew Perry's prolonged battle with addiction to prescription drugs and alcohol. In his 2022 memoir, "Friends, Lovers, and the Big Terrible Thing," Perry candidly shared the intricate details of his struggles.
Born in Massachusetts, Matthew Perry spent his formative years in Ottawa after his mother, a Canadian journalist who once served as press secretary to former Prime Minister Pierre Trudeau, divorced Perry's father and later married a Canadian broadcast personality. A lifelong friend of current Canadian Prime Minister Justin Trudeau, Perry's passing evoked a heartfelt tribute from Trudeau, describing it as "shocking and saddening."
In his youth, Perry excelled as a top-ranked junior tennis player before relocating to Los Angeles to pursue a career in acting and improvisational comedy.
As the world mourns the loss of Matthew Perry, we remember an actor who brought immeasurable joy through his iconic role on "Friends" and who, with unwavering bravery, shared his struggles with addiction, providing hope and inspiration to those facing similar challenges. While we bid farewell to this remarkable performer, his legacy remains etched in the hearts of devoted fans, forever cherished for his unparalleled wit and humor.