Richard Roundtree, a celebrated actor best known for his iconic portrayal of the titular character in the groundbreaking "Shaft" franchise, sadly passed away on Tuesday, October 24, at 81. This unfortunate news was confirmed by Patrick McMinn, who had been Roundtree's manager since 1987.
Richard Roundtree's remarkable career spanned over five decades, leaving an indelible mark on the film industry and reshaping the landscape for African-American leading men. His portrayal of Detective John Shaft in the 1971 action thriller "Shaft" was a milestone in cinema, establishing him as the first Black action hero. Roundtree's work and enduring legacy have profoundly impacted the industry, transcending generations.
Richard Roundtree's Journey:
Born on July 9, 1942, in Rochester, New York, Richard Roundtree embarked on his journey into entertainment. He briefly attended Southern Illinois University before choosing to pursue a modeling career. In the late 1960s, he became part of the Negro Ensemble Company, where he honed his acting skills and began performing in New York stage productions.
Roundtree's contribution to the world of cinema extended far beyond "Shaft". His compelling screen presence graced numerous films, including "Se7en," "Brick," and "Speed Racer." He also took on a supporting role in "Moving On," a comedy featuring Lily Tomlin and Jane Fonda, which premiered at the Toronto Film Festival in the past year and hit theaters last summer.
Richard Roundtree was married twice throughout his life, first to Mary Jane Grant from 1963 to 1973 and later to Karen M. Cierna from 1980 to 1998. He leaves a loving family, including his four daughters, Nicole, Tayler, Morgan, Kelli Roundtree, and his son, James.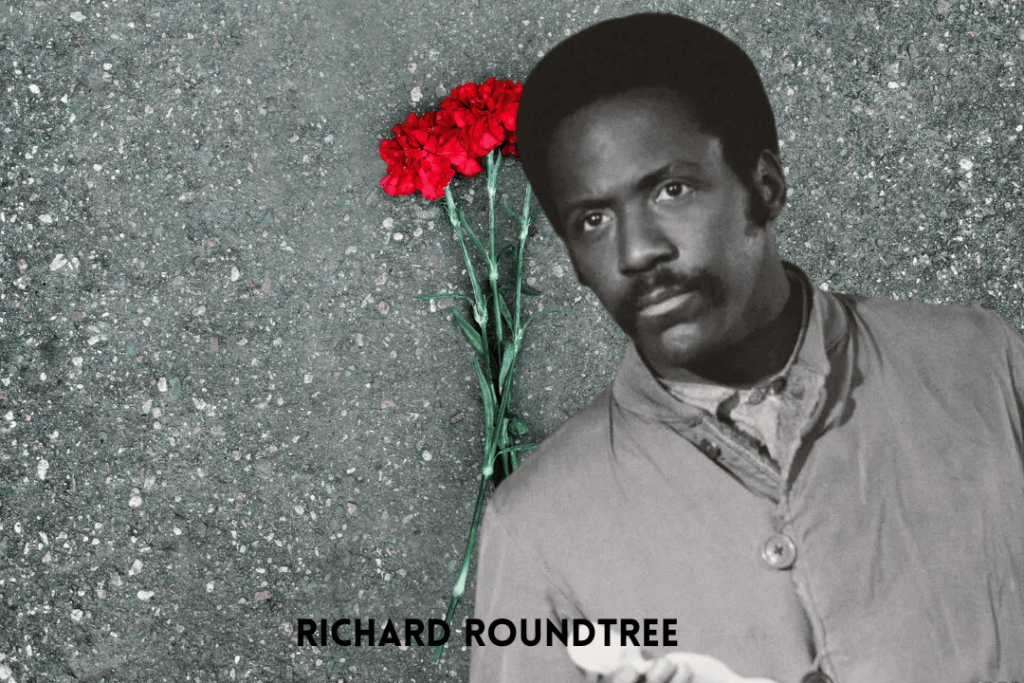 Taylor Swift's "The Eras Tour" Concert Film to Hit Theaters
Richard Roundtree's journey in screen acting began with a remarkable milestone. He secured the role of "Shaft" at 28, marking his feature film debut. With a meager $500,000 production budget, this MGM release earned an astonishing $12 million in ticket sales, effectively rescuing the studio from bankruptcy. This achievement set the stage for a prolific decade of Blaxploitation filmmaking, underscoring Hollywood's historical oversight of Black talent and the immense moviegoing audiences they could engage.
As Roundtree's career progressed, the role of Shaft became increasingly important, inspiring sequels like "Shaft's Big Score!", Shaft in Africa, and a brief Shaft TV series in 1973. Alongside Samuel L. Jackson, he returned to the role in the 2019 Tim Story-directed follow-up to John Singleton's 2000 film "Shaft."
In addition to "Shaft," Roundtree's filmography featured a diverse range of roles, including appearances in "Inchon" (1981) opposite Laurence Olivier and Ben Gazzara and "City Heat" (1984) alongside Clint Eastwood and Burt Reynolds. His versatility as an actor shone through in films like "Se7en," "George of the Jungle," "Body of Influence," "Amityville: A New Generation," and "What Men Want." His final big-screen appearance graced the comedy "Moving On" in 2022.
His television career was equally remarkable, with notable credits like playing Sam Bennett in the acclaimed 1977 miniseries "Roots". Richard Roundtree's television work included appearances in series such as "Generations," "413 Hope St.," "Alias," "Diary of a Single Mom," "Buddies," "Desperate Housewives," "Soul Food," "Being Mary Jane," and "Family Reunion." He also featured in season 2 of Ava DuVernay's "Cherish the Day" series in 2022.
The talent agency for Roundtree acknowledged the actor's groundbreaking career in a statement and emphasized how his enduring legacy would influence future generations. Our thoughts and condolences are with his family and loved ones during this challenging time.
One of Richard Roundtree's "Being Mary Jane" co-stars, Gabrielle Union, expressed her sorrow, recalling his exceptional qualities as a colleague. She shared that working with Roundtree was a dream, and he radiated the best vibes, being the most incredible man in the room, drawing people to him. He was simply the best and dearly loved by all who could know him.