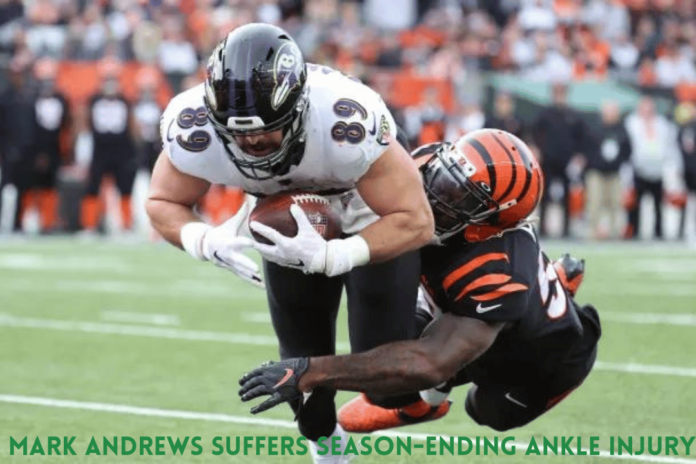 In a devastating blow to the Baltimore Ravens' offense, three-time Pro Bowl tight end Mark Andrews has suffered a season-ending ankle injury. The injury occurred during Thursday night of the Ravens' 34-20 victory over the Cincinnati Bengals.
Mark Andrews, one of quarterback Lamar Jackson's favorite targets in 2023, was injured in the first quarter on a hip-drop tackle by Bengals linebacker Logan Wilson. He could walk off the field but was later ruled out of the game with what Ravens head coach John Harbaugh described as a severe ankle injury.
Mark Andrews Ankle Injury Reports:
An MRI on Friday confirmed the severity of the injury, and Andrews will undergo surgery in the coming days. The Ravens expect Andrews to be out for the remainder of the season.
Mark is an outstanding player and a great leader for our team, Harbaugh added. He's been a big part of our success this season, and we'll miss him a lot. He will work hard to recover and return to the field immediately.
Mark Andrews' absence will be a significant blow to the Ravens' offense, one of the most prolific in the NFL this season. He leads the team with 45 receptions for 544 yards and 6 touchdowns, and his presence has been instrumental in opening up the Ravens' passing game for Jackson.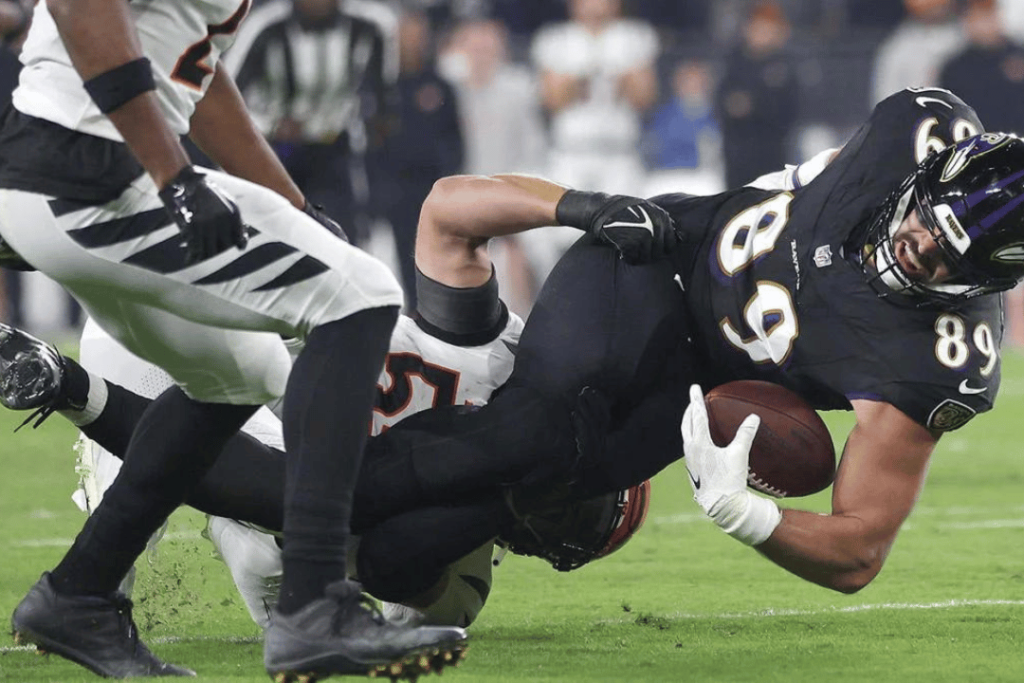 With Andrews sidelined, the Ravens will look on Isaiah Likely and Charlie Kolar, both second-year tight ends, to fill the hole. Likely has 9 receptions for 89 yards this season, but he played well while Andrews was out last year. Kolar had one reception for 13 yards against the Bengals.
Joe Burrow's Injury Clouds Bengals' Playoff Prospects in Defeat Against Ravens
The Ravens will also need their top four wide receivers Zay Flowers, Odell Beckham Jr., Rashod Bateman, and Nelson Agholor, to step up in Mark Andrews' absence. Beckham topped 100 yards for the first time as a Raven on Thursday night, and Bateman and Agholor scored touchdowns.
Despite the loss of Andrews, the Ravens remain confident in their ability to succeed. They enter the 12th week with an 8-3 record and first place in the AFC North.
He stated that we've got a lot of potential on this team, and we're optimistic that we can overcome this injury. Mark is an outstanding player, but we know we have the guys in place to step up and make plays.