Cleveland Browns running back Nick Chubb, widely regarded as one of the premier backs in the NFL, unfortunately suffered a severe knee injury during Monday night's game against the Pittsburgh Steelers, which is expected to prematurely conclude his season. This distressing news was reported by NFL Network Insider Ian Rapoport.
Nick Chubb's Injury:
Chubb's injury occurred during the second quarter when he was tackled low by Steelers safety Minkah Fitzpatrick. As a result, his left knee twisted inward, prompting immediate concern. Chubb signaled his distress by clutching his leg, and he was promptly attended to by the team's medical staff before being carted off the field. The nature of the injury was so gruesome that no replay footage was shown during the telecast.
Head coach Kevin Stefanski confirmed that Chubb would be sidelined for the remainder of the season, but he refrained from providing specific details about the extent of the injury until further imaging could be conducted, scheduled for Tuesday.
It is worth noting that Chubb had previously experienced significant knee injuries during his college career at Georgia, where he tore the PCL, MCL, and LCL in his left knee. Unfortunately, this recent injury has affected the same knee.
Nick Chubb has been a paragon of consistency and excellence in the NFL, earning Pro Bowl honors four times and achieving four consecutive 1,000-yard rushing seasons. The 27-year-old running back had been off to another remarkable start to the season, amassing 106 rushing yards in Week 1 against the Cincinnati Bengals and adding 64 yards on 10 carries in Monday's game.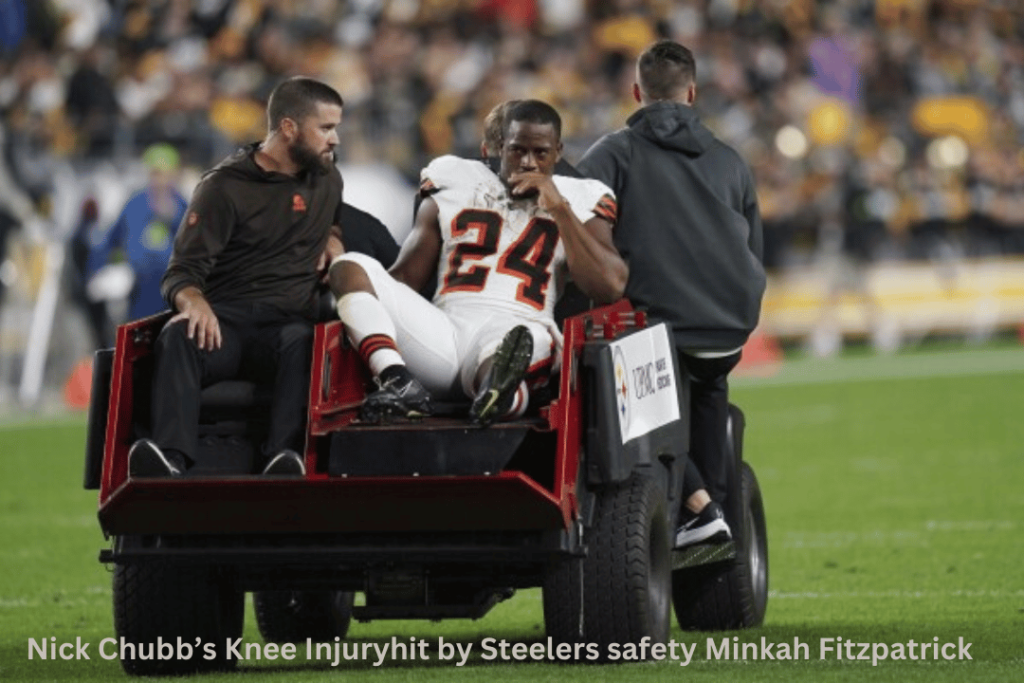 This injury is undoubtedly a significant setback for both Chubb and the Cleveland Browns, and the NFL community will be closely following his recovery process and future prospects.