New Jersey Democratic Senator Bob Menendez, who has served in the Senate since 2006, is once again embroiled in corruption-related offenses. This marks the second set of charges against him in a decade. The accusations include accepting substantial bribes, and luxury gifts, and using his influence for personal gain.
Menendez's legal battles have political implications, as he faces reelection next year. This article delves into the details of the charges, the consequences for Menendez, and the broader context of his legal troubles.
Senator Bob Menendez's Corruption Charges:
Senator Bob Menendez and his wife, Nadine Arslanian Menendez, find themselves in legal turmoil as they face corruption-related charges. The federal indictment alleges that the couple accepted "hundreds of thousands of dollars in bribes" in exchange for Menendez's political influence. These bribes reportedly took various forms, including cash, gold, home mortgage payments, compensation for a questionable job, and even a luxury vehicle.
This isn't Menendez's first encounter with corruption charges; he previously faced accusations related to conspiracy, bribery, and honest services fraud. However, this new set of charges brings fresh legal challenges, potentially impacting his political career and personal life.
Implications for Menendez:
The charges against Bob Menendez have significant implications for his political standing. As a sitting senator, he will be forced to step aside as chairman of the Foreign Relations Committee due to Senate Democratic Caucus rules. Nonetheless, he can continue serving on the committee.
Additionally, Menendez is up for reelection shortly, and these charges may tarnish his campaign. His legal defense fund, as well as his wife's sale of valuable assets like gold bars, underscores the seriousness of the situation.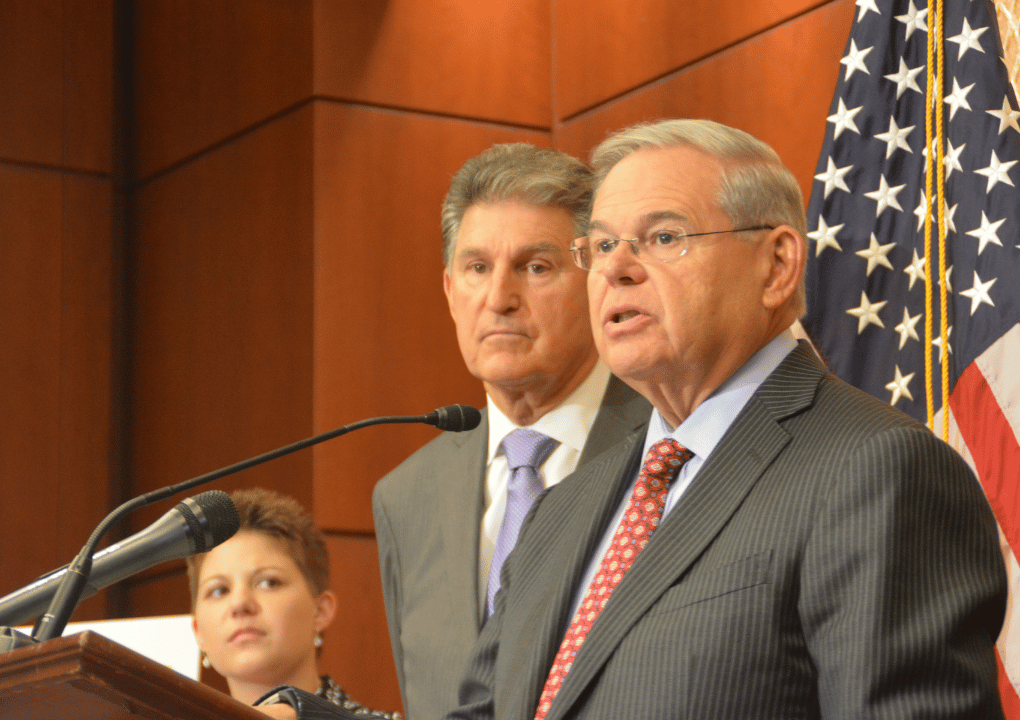 Menendez's Response:
Senator Menendez has vehemently denied the allegations against him, characterizing them as part of a larger campaign to undermine his reputation. He has criticized the prosecutors for misrepresenting his congressional duties and targeting his wife for her pre-existing friendships. Menendez's response reflects his determination to fight the charges and maintain his innocence.
Accusations of Political Influence:
The indictment reveals a disturbing pattern of using Menendez's political power for personal gain. Prosecutors allege that he attempted to influence the choice of a federal prosecutor in New Jersey to benefit one of his business associates. Furthermore, Menendez is accused of pressuring the Department of Agriculture to protect a business monopoly held by another contact from Egypt.
These allegations point to a misuse of his senatorial authority, potentially for the benefit of individuals and entities outside the United States.
Evidence and Investigation:
Federal agents conducted searches of Menendez's property in 2022, revealing nearly $500,000 in cash, some of which had ties to the alleged bribe givers. The investigation also uncovered a luxury vehicle and home furnishings provided by various business contacts. Gold bars and envelopes with Menendez's name were among the items seized, adding weight to the prosecution's case.
Past Legal Activity:
Menendez's previous legal troubles involved charges related to accepting political contributions, lavish accommodations, and private jet rides from a wealthy ophthalmologist, Dr. Salomon Melgen, in exchange for political favors. Melgen was convicted on dozens of counts of health care fraud and sentenced to 17 years in a separate case, but his sentence was commuted by then-President Donald Trump in 2021. Although the corruption trial ended in a mistrial in 2017, Bob Menendez remained defiant and warned those attempting to unseat him.
Senator Bob Menendez's latest corruption charges cast a shadow over his political career and upcoming reelection bid. As he faces the legal consequences, the accusations of bribery, influence peddling, and misuse of power will undoubtedly impact his standing within the Democratic Party and his chances in the next election. Menendez's ability to maintain his innocence in the face of these charges remains a topic of keen interest.