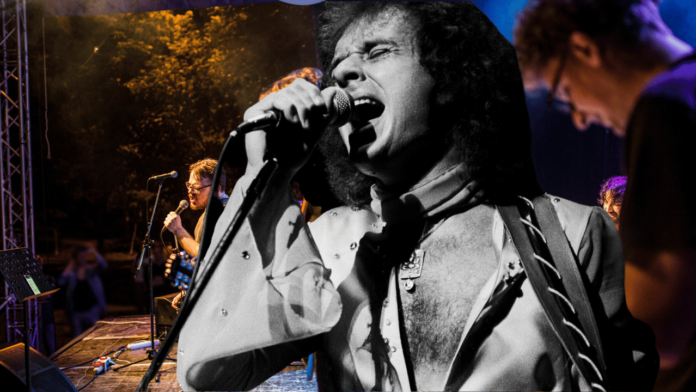 Renowned musician Gary Wright, celebrated for his timeless hits "Dream Weaver" and "Love Is Alive," has passed away at the age of 80. The news of his demise was confirmed by his son, Dorian, although no specific cause of death has been disclosed.

Wright, a profoundly soulful vocalist, and a versatile keyboardist, was not only a founding member of the U.K.-based band Spooky Tooth but also an in-demand session musician starting from the late 1960s. His impressive career included collaborations on all of George Harrison's solo albums, including the iconic 1970 debut "All Things Must Pass," as well as contributions to Ringo Starr's early singles. He later joined Starr's All-Starr Band. Additionally, Wright lent his talents to songs by artists such as Nilsson, Tim Rose, B.B. King, and many others.
Gary Wright's Legacy:
However, his enduring legacy will be linked to his mid-1970s chart-toppers, "Dream Weaver" and "Love Is Alive," which exemplified the synthesizer-driven, vaguely mystical style prevalent during that era—similar to Steve Miller's "Fly Like an Eagle."
Born in New Jersey, Gary Wright initially pursued a career as a child actor, gracing the Broadway stage in a production of "Fanny." Eventually, he embarked on a journey to study medicine in Berlin, but his passion for music persisted, leading him to perform with various bands, including one named the New York Times.
It was during a 1967 European tour with Traffic that he crossed paths with Chris Blackwell, the founder of Island Records, the label associated with Traffic. Blackwell, impressed by Wright's musical prowess, urged him to come to London. There, he joined forces with pianist Mike Harrison and drummer Mike Kellie, forming the band Spooky Tooth.

Spooky Tooth's initial albums, "It's All About" and "Spooky Two" (both produced by Jimmy Miller), though not chart-toppers, generated substantial acclaim within the music industry. The band members, sought-after session musicians, saw their songs covered by various artists. Notably, Three Dog Night recorded "I've Got Enough Heartache," the Move regularly performed "Sunshine Help Me," and Judas Priest covered "Better by You, Better Than Me." Despite these achievements, the group's third album, "Ceremony," marked a creative misstep, leading Wright to depart from the band in 1970.

Gary Wright signed with A&M Records and released a well-received solo album, "Extraction," in 1970. It was during this period that he crossed paths with drummer Alan White and bassist Klaus Voorman, who later introduced him to the Beatles' circle. Gary Wright became a key contributor to George Harrison's solo albums, establishing a lasting friendship. He also played a role in Ringo Starr's early hits like "It Don't Come Easy" and "Back Off Boogaloo." Their musical collaboration even extended to a memorable appearance on the "Dick Cavett Show" in 1971.

In the subsequent years, Gary Wright briefly reformed Spooky Tooth and released two albums while continuing to collaborate with Harrison, sharing a mutual interest in Eastern religions and embarking on a journey to India together in 1974.

After another dissolution of Spooky Tooth, Wright relocated to New York, where he teamed up with influential manager Dee Anthony (known for managing Humble Pie and Peter Frampton) and signed with Warner Bros. Records. His 1975 album, "The Dream Weaver," featuring the eponymous title track inspired by his spiritual journey with Harrison in India, catapulted him to stardom. However, subsequent releases did not replicate the same success. His final charting single, "Really Wanna Know You," emerged in 1981.

In the following years, Wright shifted his focus to instrumental and soundtrack compositions, with a notable cameo in the 1992 film "Wayne's World," where he re-recorded "Dream Weaver." Nevertheless, he later returned to conventional rock music, releasing a series of albums, culminating in "Connected" in 2010. Additionally, he reunited with Spooky Tooth in 2004 and maintained an active touring schedule, both as a solo artist and as a part of Ringo's All-Starr Band.

Gary Wright's enduring musical contributions continue to be celebrated, with artists such as Chaka Khan covering his hit "Love Is Alive" for her 1984 album "I Feel for You." His work has also been sampled by a diverse array of artists, including Jay-Z and Tone-Loc.