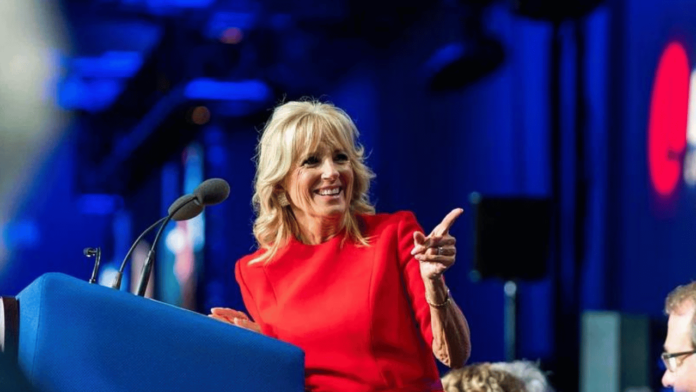 Introduction
On Monday, First Lady "Jill Biden tested positive for COVID-19", experiencing mild symptoms, according to the White House news. In contrast, President Joe Biden tested negative. This unexpected development has disrupted Dr. Biden's plans to commence teaching the fall semester at Northern Virginia Community College, leading to arrangements for substitute coverage of her classes.
First Lady Jill Biden Diagnosis and Impact:
Jill Biden, aged 72, is currently at the family's residence in Rehoboth Beach, Delaware, where she usually teaches on Tuesdays and Thursdays. Following her diagnosis, she will be under the observation of the White House medical team, adhering to their guidance regarding her return to the White House.
In light of her illness, Jill Biden will not be able to fulfill her prior commitments, including speaking at a send-off dinner for the US team competing in the Invictus Games in Düsseldorf, Germany, next week. An administration official clarified that there have been no alterations to White House COVID protocols or the president's schedule.
COVID-19 Testing Protocols
The First Lady's diagnosis raises questions about the regularity of COVID testing for both President Joe Biden and herself. There is interest in whether the president was in close proximity to his wife when she began exhibiting COVID-19 symptoms.
White House press secretary Karine Jean-Pierre previously stated that anyone meeting with the president undergoes COVID-19 testing beforehand. This precaution was reinforced after members of Israeli President Isaac Herzog's delegation tested positive before a bilateral meeting.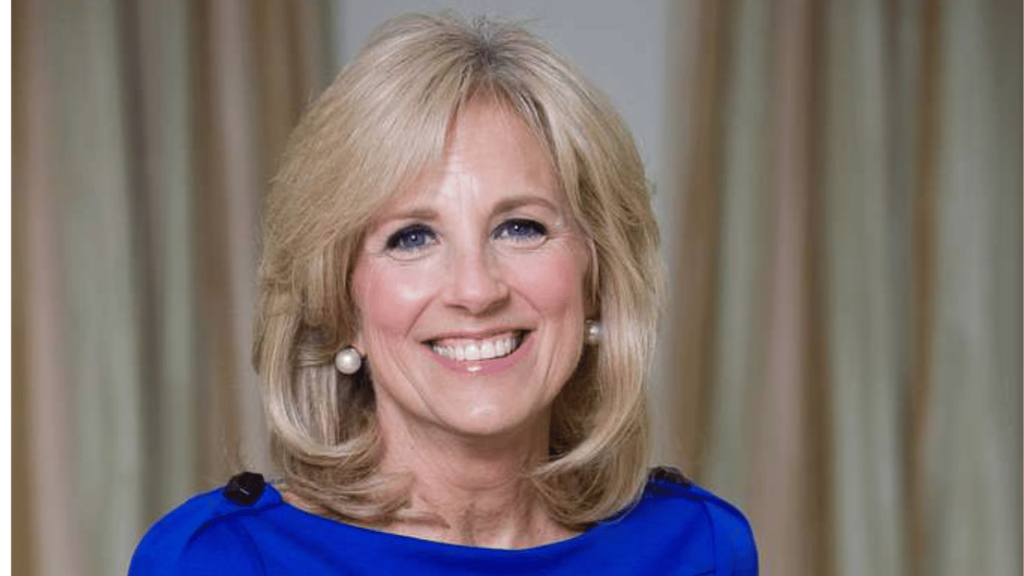 History of COVID-19 Cases
This recent diagnosis follows earlier cases within the Biden family. Last summer, First Lady Jill Biden tested positive for COVID-19 during a vacation in South Carolina in August. President Biden himself tested positive last July. In both instances, they experienced rebound cases shortly after being treated with Paxlovid.
The Ongoing COVID-19 Situation
The first lady's diagnosis coincides with renewed attention to COVID-19, as the world prepares for the fourth virus season since the pandemic's onset. Data from the US Centers for Disease Control and Prevention (CDC) earlier in the summer indicated a slight increase in hospital admissions, emergency department visits, and positive COVID-19 tests, though not as high as in previous summers.
As of the latest data, there were approximately four new hospital admissions for every 100,000 people nationwide in the week ending August 19, which is considered low according to CDC thresholds. Some counties reported high levels of COVID-19 hospitalizations, while others fell into the medium threshold category. A quarter of the medium-threshold counties were located in Florida.
Scientists have also been monitoring a new variant, BA.2.86, which has garnered attention due to its high mutation rate. However, it has only been detected in a smaller number of individuals worldwide. Dr. Eric Topol, a cardiologist at the Scripps Research Translational Institute, expressed concerns about the virus's ongoing evolution, stating that it continuously challenges humans by finding new ways to spread and adapt.
First Lady Jill Biden's COVID-19 diagnosis serves as a reminder of the virus's persistence and the importance of ongoing precautions. The situation has raised questions about the testing protocols in place for the president and his associates. As the world faces the challenges posed by new variants, the need for vigilance and adherence to health guidelines remains paramount in the ongoing battle against COVID-19.