John Isner, the towering figure of tennis with a remarkable 17-year career, bid a heartfelt farewell to the sport on Thursday following his second-round loss to fellow American Michael Mmoh at the US Open. The emotional 38-year-old announced his retirement plans on social media just a week prior to the tournament and the grand stage of the US Open provided the backdrop for the closing chapter of his illustrious career.
John Isner Match Overview:
In a gripping match that spanned nearly four hours, John Isner faced a rollercoaster of emotions. After a hard-fought battle that ended 3-6, 4-6, 7-6 (3), 6-4, 7-6 (7), he addressed the packed crowd at Grandstand, his voice tinged with tears and sniffles. Isner's words resonated with the fans, as he expressed his gratitude, saying. This is why I've worked hard as I have my entire life, to play in aura like that. I might not win them all, as we know, just like today. To play in front of this huge public and to have the support I've had is quite special.
As he made his way off the court, the audience rose to their feet, showering him with a standing ovation. Isner took a moment to wave in appreciation before exiting, acknowledging the outpouring of love from his fans.
John Isner leaves the world of tennis with a legacy of remarkable achievements. Beginning as a star at the University of Georgia, where he clinched the NCAA doubles title in 2005 and the team title in 2007, Isner turned professional in 2007 and exceeded his own expectations throughout his career. Reflecting on his journey, he remarked. I think I've overachieved. I never thought of myself having this success for this long.
His career boasts an impressive tally of 16 ATP singles titles, eight doubles titles and a memorable Wimbledon semifinal appearance in 2018. Notably, he maintained a top-20 year-end ranking for an astonishing ten seasons, during which he held the position of the top-ranked American male player. Isner also holds the prestigious title of ATP's record holder for the most career aces, an astonishing 14,470, with 48 more added to his tally in his final match. His serve, widely regarded as one of the greatest in tennis history, earned praise from fellow players, with three-time Grand Slam champion Andy Murray lauding his "amazing technique."
Beyond his formidable skills, John Isner is perhaps best remembered for his part in the longest match in professional tennis history. In the first round at Wimbledon in 2010, he engaged in an epic battle against Nicolas Mahut that stretched over 11 hours, spanned three days and required a staggering 183 games to decide a victor.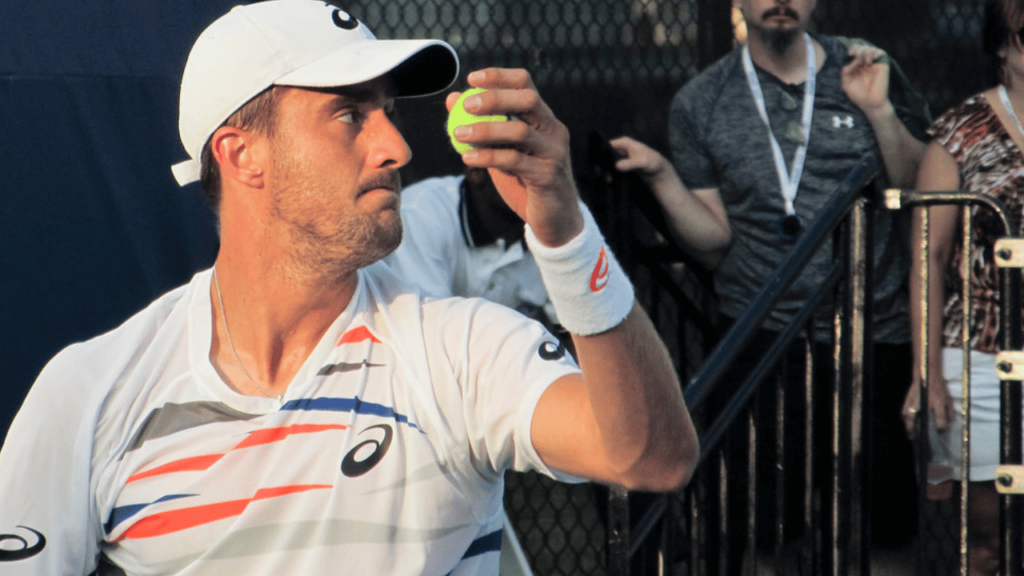 Isner's final season was marked by struggles, as he entered the US Open ranked No. 157. His first-round win over Facundo Diaz Acosta was a long-awaited major victory, being only his ninth win of the year. He candidly admitted that his decision to retire was influenced by the challenges he faced in maintaining his standard of play and training due to health issues. A persistent foot injury had hampered his ability to train adequately, yet he persevered, competing without full preparation. Isner acknowledged the mental toll this took on him, saying, "Competing not quite at 100% for a little bit too long this year, [it was] very taxing mentally on me."
Despite the physical setbacks, John Isner asserted that he had no regrets about his decision to retire. He eagerly looks forward to spending quality time with his wife and four children, as well as exploring other interests. Isner hinted at a potential future in television as an analyst and expressed interest in pursuing various business opportunities.
Before bidding adieu to the US Open, Isner was honored with a ceremony at Louis Armstrong Stadium following his first-round victory. The tribute included a video montage showcasing his career highlights, a framed picture presented by the tournament and the presence of his family and friends, including former players Sam, Bryan brothers, Bob and Mike.
In a parting message to his fans, John Isner declared, "It's not goodbye yet. I'm still alive. I'm actually pretty good, so I'm going to try to keep this thing going as long as I possibly can."
However, a few hours later, Isner took his final step into retirement, partnering with Jack Sock in a doubles match at Court 12.
Unfortunately, their journey ended with a defeat to Robert Galloway and Albano Olivetti, closing the chapter on John Isner's remarkable tennis career and leaving behind a legacy of towering serves and unwavering determination.