Andretti Autosport, led by team owner Michael Andretti, is facing important decisions regarding its future in the IndyCar series for the 2024 season. As of now, the team has not finalized its plans for the upcoming season, leaving the possibility of downsizing to a three-car lineup or securing the necessary financing for a fourth entry still open. Regardless of the outcome, one thing is clear: Romain Grosjean, the talented Formula One veteran who has been with Andretti Autosport, will no longer be part of the team.
Andretti's commitment to a three-driver lineup is apparent, with the recent signing of Marcus Ericsson and the retention of current drivers Colton Herta and Kyle Kirkwood. The team is actively exploring options to secure the funding required for a fourth entry, but the final decision remains uncertain and will likely be revealed around the time of the Laguna Seca race.
Michael Andretti emphasized that several factors need to be considered when determining the feasibility of a fourth car beyond just sponsorship. The team is evaluating various options to determine what aligns best with their objectives and capabilities.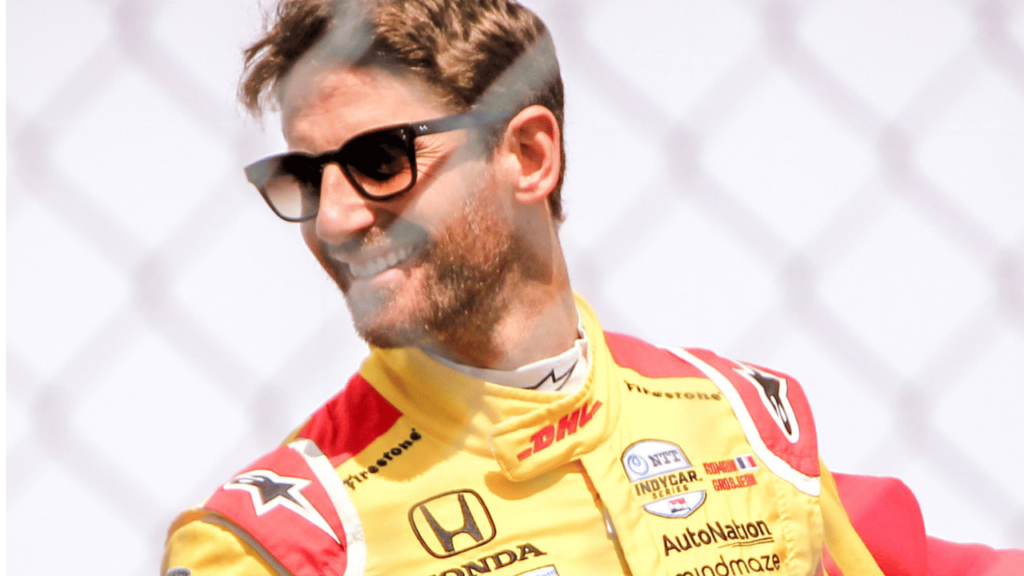 Meanwhile, Romain Grosjean confirmed that he will not be part of Andretti Autosport in 2024. Grosjean, who has been a part of the team for two full-time seasons, is currently ranked 12th in the standings and has shown promise with two pole positions. Despite his departure from Andretti Autosport, Grosjean expressed confidence in finding a new opportunity, stating, "I'm a Phoenix. I will always find a place to land." Several other IndyCar teams have expressed interest in recruiting the experienced driver.
While Grosjean's future in IndyCar is uncertain, there is speculation that he may explore opportunities in sports car racing. Grosjean has an existing contract with Lamborghini and is actively involved in developing the Italian manufacturer's new hybrid prototype for the World Endurance Championship and IMSA WeatherTech SportsCar Championship series.
As of the current status of Andretti Autosport:
Colton Herta will continue to drive the No. 26 Honda after signing a contract that made him the highest-paid driver in IndyCar.
Two-time IndyCar Series winner Kyle Kirkwood will return to the No. 27 Honda.
Marcus Ericsson, the 2022 Indy 500 winner, signed a lucrative, long-term deal with Andretti, though the specific car number (No. 28 or No. 29) has not been confirmed.
Devlin DeFrancesco is currently in the "paying" Andretti-Steinbrenner Racing No. 29 car, but his future is expected to be with Dale Coyne Racing.
The Steinbrenner family, who are involved in team ownership, is uncertain about their plans for the next season but may transition into mentoring and marketing roles in IndyCar.
Andretti Autosport's potential dilemma is the loss of its position in IndyCar's "Leaders Circle Program", if it drops to a three-car team. The program rewards the top 22 entrants in the series. Even if they later return to a fourth entry, they won't qualify for a fourth "Leaders Circle" spot due to the maximum cap of three entrants per team.
Michael Andretti acknowledges that the team is in a rebuilding phase and is determined to overcome the obstacles that have hindered their performance. He believes that despite the challenges, they have consistently fielded competitive cars capable of winning races.
Andretti is particularly excited about the addition of Marcus Ericsson, highlighting his experience and commitment as assets that will benefit the team. He also expressed confidence in Kyle Kirkwood, describing him as a future champion.
In addition to their IndyCar endeavors, Michael Andretti is finalizing a deal for an Andretti Global Formula One team with Cadillac as a partner. The team's funding comes from Dan Towriss, Group 1001, and Gainbridge. This initiative is currently awaiting approval from Formula One and the FIA, and it would mark General Motors' first involvement in Formula One.
Andretti Autosport faces a pivotal moment in its IndyCar journey for the 2024 season. While the team is committed to a three-driver lineup, the decision regarding a potential fourth entry remains uncertain, pending the acquisition of sufficient sponsorship. Despite the departure of Romain Grosjean, the team is focused on building a competitive future, with experienced drivers like Marcus Ericsson and the potential for expansion into the world of Formula One.