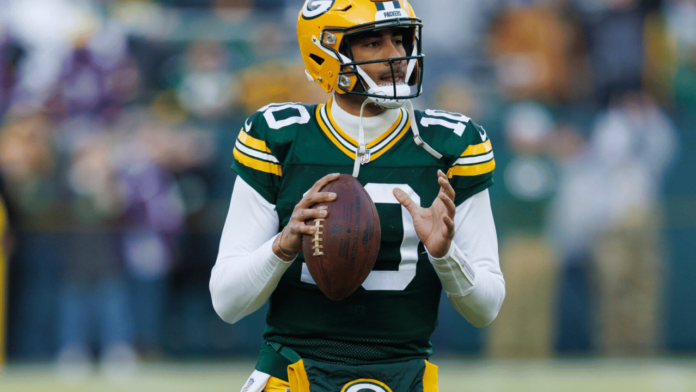 In a highly anticipated showdown at Soldier Field, the Green Bay Packers ushered in the post-Aaron Rodgers era with a resounding 38-20 victory over their arch-rivals, the Chicago Bears. This victory sent a clear message to football fans everywhere: "Nothing's changed; we're still the Packers," declared running back Aaron Jones.
As the torch passes from Rodgers, who famously declared, "I still own you," to the Bears' faithful after previous wins over the NFC North rivals, Jordan Love stepped into the limelight. Love's impressive performance showcased the Packers' continued dominance over the Bears, marking their ninth consecutive victory against Chicago. While Love's journey is just beginning, this triumph reaffirms Green Bay's enduring legacy.
The game kicked off with Love commanding the Packers' offense. He orchestrated a scoring drive on their opening possession, displaying poise in the pocket. Love's patience paid off when he found Romeo Doubs with an 8-yard touchdown pass, setting the tone for the game.
Jordan Love journeys with Packers:
However, the contest took an unexpected turn, with the Bears managing to keep it a competitive 10-6 game at halftime. Yet, Love soon returned to his rhythm, resembling the vintage Matt LaFleur offense. Aaron Jones played a pivotal role, turning a deceptive screen pass into a 51-yard catch and run before finishing the drive with a 1-yard touchdown run. Jones continued to shine, catching an option route for a 35-yard touchdown on a fourth-and-3 play, extending the Packers' lead to 24-6.
Love showcased his precision with a perfectly placed 4-yard fade, connecting with Doubs for his second touchdown. This impressive performance solidified Love's status as the first quarterback in the 2023 NFL season to throw three touchdowns. Love's final stat line featured 15 completions on 27 attempts for 245 yards, all without a turnover.
Left guard Elgton Jenkins praised Love's performance, stating, "I feel like he can be a top-five quarterback." Love was particularly effective on crucial downs, going 8-of-10 on third and fourth downs and converting seven of those into first downs.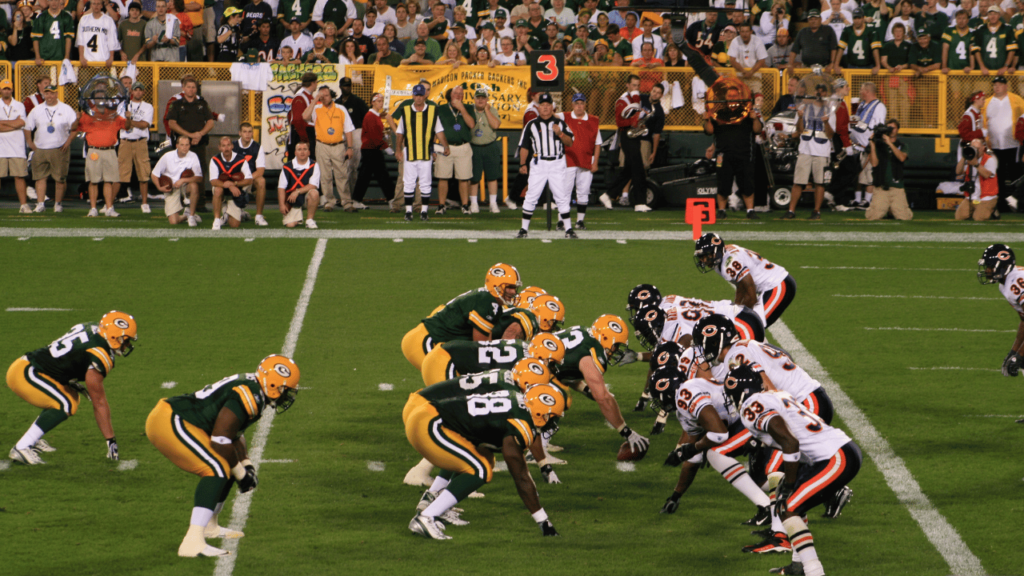 Despite not having one of their most explosive receivers, Christian Watson, who was sidelined with a hamstring injury, Love led the Packers with aplomb. Jones, although hindered by a tight hamstring, contributed 127 yards and two touchdowns on 13 catches before being rested.
As for concerns about Love's fumbled snap, he quickly recovered and connected with rookie tight end Luke Musgrave for a 37-yard pass, reaffirming his resilience and composure under pressure.
The Packers' locker room echoed with cheers as Love was presented with the game ball, signifying the belief and support his teammates have for him. Coach Matt LaFleur expressed his confidence in Love, emphasizing the team's admiration and respect for their new starting quarterback.
For Love, this victory was a long time coming after three years as Rodgers' understudy. He reflected on the journey, saying, "It feels good to be out there leading those guys and be out there playing with them finally, and coming out with a dub is just what we wanted."
While Love's journey is only beginning, and he has big shoes to fill following Rodgers and Brett Favre, this win is a testament to his potential and the faith the organization has in him. The Packers faithful can look forward to a new era under Love's leadership, hopeful that he will continue to deliver memorable moments.
In the end, the only statistic that mattered for Love on this historic Sunday was 1-0. He may be far from Rodgers' impressive 24-5 record against the Bears, but as cornerback Jaire Alexander proclaimed, "The Pack is back." Whether the Packers never left or are making a triumphant return, Jordan Love has certainly made his mark, setting the stage for an exciting future in Green Bay.
Love himself expressed his optimism and determination, stating, "I'm going to play great, we're all going to play great." With this resounding victory, Love's journey as the Green Bay Packers' starting quarterback has begun, and the NFL world is watching closely.