In an alarming and unprecedented escalation of violence, Gaza terrorists launched a surprise attack on numerous Israeli cities and military camps early Saturday. They fired nearly 2,000 rockets from Gaza into central and southern Israel, resulting in many Israeli casualties, according to the Israeli military. Israeli Prime Minister Benjamin Netanyahu proclaimed a "state of war alert," launched the call-up of reservist forces and vowed retaliation strikes on Gaza. This startling turn of events has pushed the region into a state of turmoil.
"We are at war," proclaimed Prime Minister Benjamin Netanyahu in a video message from Israel's military headquarters.
Gaza vs Israel war:
The onslaught, which began at 6:30 a.m. local time, saw Palestinian militants from the blockaded Gaza Strip infiltrating Israel through numerous means, including paragliders, sea crossings and land routes. Israeli military spokesman Richard Hecht acknowledged that the combat had went on for hours in at least five southern Israeli villages bordering Gaza, including Sderot and kibbutzim such as Nahal Oz, Beeri, Magen and Kfar Aza. Additionally, two Israeli military camps in the neighborhood have been hit.
"We understand this is something big," added Hecht, emphasizing the gravity of the situation.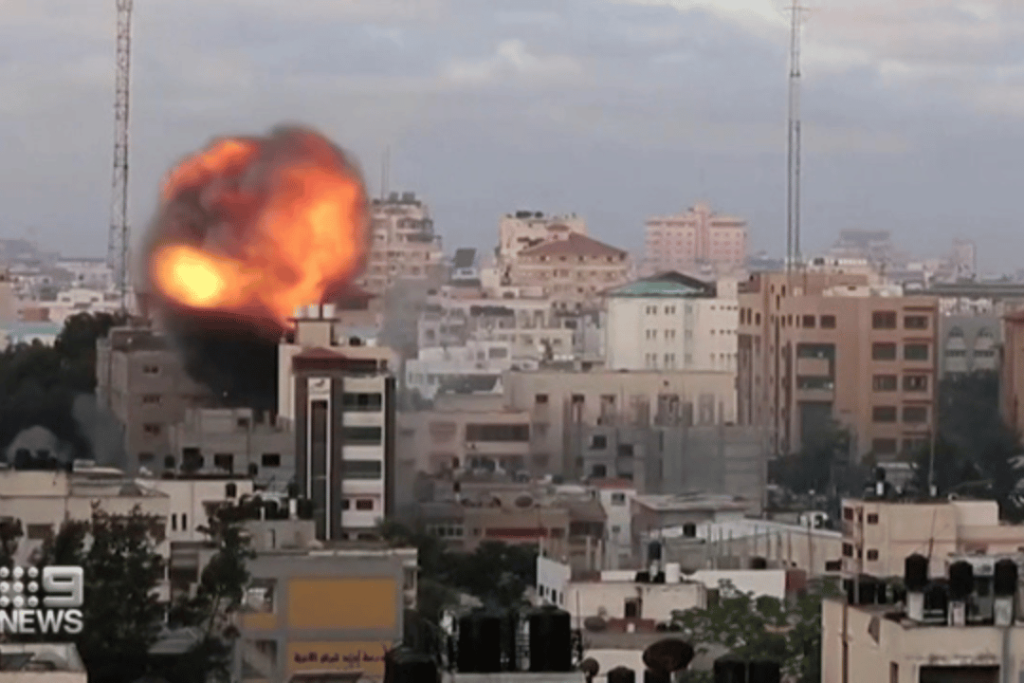 Tragically, the head of a southern Israeli regional council was fatally shot by Palestinian extremists in Kfar Aza. Reports further say that one woman lost her life due to rocket fire in southern Israel, with unsubstantiated accounts of Israelis being taken captive within Gaza.
Israeli media have claimed scenes of Gaza militants driving into Israel on trucks and participating in firefights with residents within Israeli settlements. Eyewitnesses reported Palestinian militants roaming outside Israeli homes, shooting fire at an outdoor nature event and sparking fear among Israelis who took safety in fields and bushes. As a precaution, Israeli police have instructed residents of southern Israel to remain in their homes.
Simultaneously, Palestinian terrorists in Gaza launched large barrages of rockets at Israel, sparking air raid sirens and loud explosions in towns like Tel Aviv, Jerusalem and across central and southern Israel early Saturday morning.
In reaction to the rising violence, organizers of Saturday night's major weekly rallies, which meant to confront the far-right Israeli government's attempts to weaken the court, announced their cancellation. Additionally, a group of reservist troops, notorious for their unwillingness to attend military training, called on other reservists to serve if summoned.
The U.S. Embassy in Jerusalem indicated awareness of casualties stemming from the strikes and reported that embassy workers had taken refuge. The embassy forcefully denounced the crimes of Hamas terrorists and the loss of life, urging all parties to refrain from violence and retaliatory assaults. It highlighted that terror and violence provide no solutions to the present issue.
These events happened on the Jewish Sabbath and the Simchat Torah festival, one day after the 50th anniversary of the start of the key 1973 Yom Kippur War, during which Israel faced a surprise fatal onslaught by Arab countries.
This rise in violence follows weeks of heated skirmishes between Palestinians and Israeli troops along the Gaza-Israel border, as well as deadly Israeli military operations and confrontations with Palestinians in the Israeli-occupied West Bank.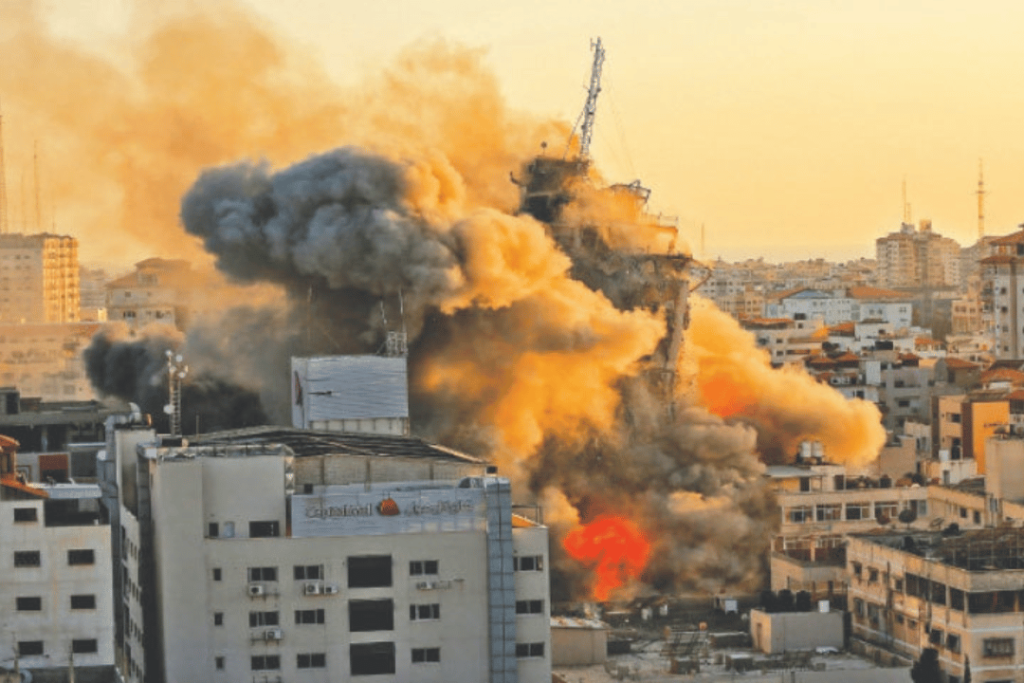 The struggle between Israel and Gaza militants has witnessed many wars in recent years, with the enclave staying under embargo since Hamas assumed control in 2007. In recent weeks, Egyptian mediators had been working to broker an accord aimed at averting additional violence, stabilizing Hamas' government finances in Gaza, and boosting the number of Palestinian laborers authorized to work in Israel. However, the new outbreak of violence threatens these attempts and might undermine U.S.-brokered diplomatic initiatives, including eventual formal relations between Saudi Arabia and Israel.