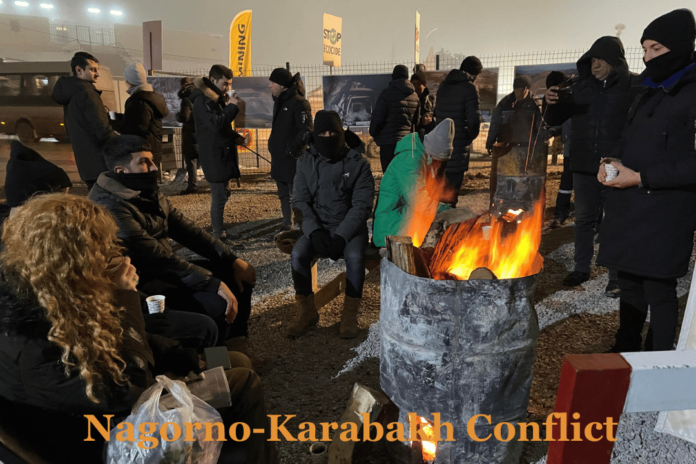 Amid escalating tensions in the Nagorno-Karabakh region, Azerbaijan has initiated "anti-terrorist activities," citing the goal of restoring constitutional order and expelling what it claims are Armenian troops. This development has raised concerns of a potential new conflict. The United States has called on Azerbaijan to cease its military action in the Armenian-controlled Nagorno-Karabakh region, while Russia has urged both sides to halt hostilities. Fears of another full-scale conflict loom, less than three years after a war that claimed over 6,000 lives.
US Secretary of State Antony Blinken has engaged in diplomatic efforts, holding discussions with Azerbaijani President Ilham Aliyev and Armenian Prime Minister Nikol Pashinyan, urging Baku to de-escalate the situation. Meanwhile, Russia seeks to maintain its influence in the region, which is strategically crisscrossed with oil and gas pipelines, amidst increased activity from Turkey, a staunch supporter of Azerbaijan. Moscow has called on both sides to cease bloodshed and return to the implementation of the 2020 ceasefire agreement.
Historical Context (Nagorno-Karabakh):
Nagorno-Karabakh, home to approximately 120,000 people, is an ethnic Armenian region within Azerbaijan that has been a longstanding point of contention since the collapse of the Soviet Union. After a separatist war in 1994, the region and surrounding territories fell under the control of ethnic Armenian forces, backed by the Armenian military. In 2020, Azerbaijan regained control of these territories, as well as parts of Nagorno-Karabakh itself, during a conflict.
Historical Claims:
Armenians, predominantly Christian, lay claim to a deep historical presence in the area, dating back centuries before Christ. Azerbaijan, with a mostly Turkic Muslim population, also asserts historical ties to the region.
Recent Violence:
According to reports, Karabakh separatist authorities have reported 27 casualties, including two civilians, and over 200 injuries as a result of Azerbaijan's military actions on Tuesday.
Previous Conflict:
The First Karabakh War from 1988 to 1994 displaced over a million people and resulted in the loss of around 30,000 lives.
2020 Conflict (Azerbaijan vs Armenia):
In 2020, a 44-day war, known as the Second Karabakh War, erupted. Azerbaijan launched a military operation, swiftly breaking through Armenian defenses and reclaiming seven districts and a significant portion of Nagorno-Karabakh.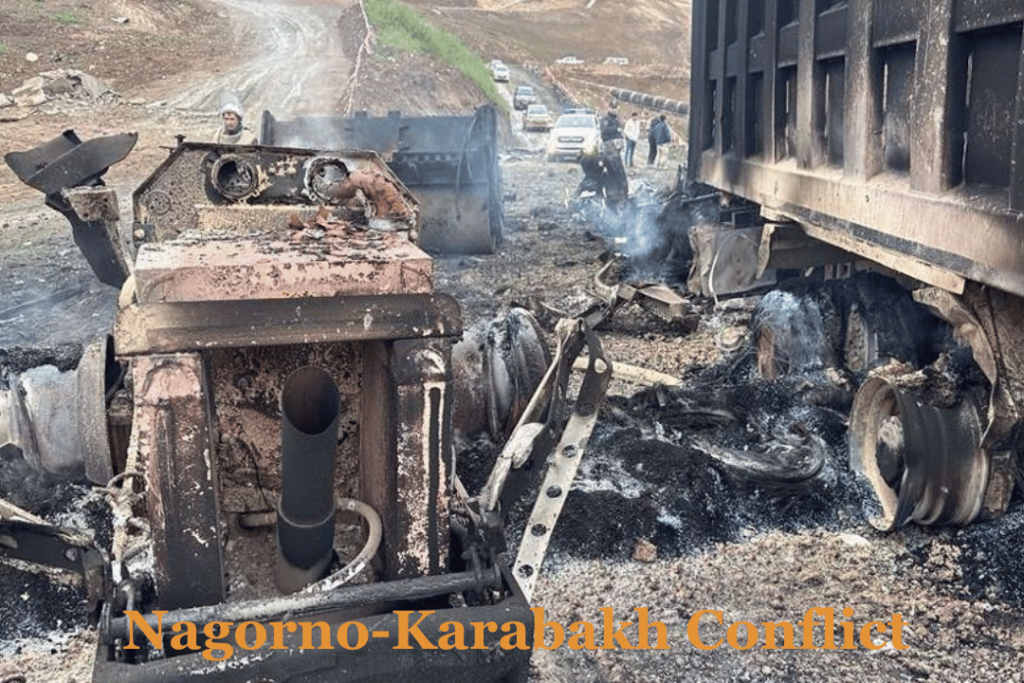 Peace Negotiations: Ongoing negotiations, facilitated by the European Union, the United States, and Russia, have brought the parties closer to a potential permanent peace treaty. However, a definitive agreement remains elusive.
Major Issue:
The status of the 120,000 ethnic Armenians in Karabakh remains a sensitive issue. Armenia insists on guaranteeing their rights and security, while Azerbaijan questions Armenia's commitment to the region's sovereignty and accuses it of fueling separatism.
Turkish Support: Turkey's President Recep Tayyip Erdogan has expressed full support for Azerbaijan's military operation, emphasizing their close ties in defending territorial integrity.
EU Condemnation:
The European Union has condemned the military escalation, with EU's foreign policy chief Josep Borrell calling for an immediate cessation of hostilities and urging Azerbaijan to halt its military activities.
UNO Concerns:
The United Nations has voiced deep concern over the escalating situation, calling for an immediate end to the fighting, de-escalation, and adherence to the 2020 ceasefire. The UN also emphasizes the need for humanitarian access to affected populations and renewed efforts to build long-term peace in the region. Peaceful relations are must for both countries to maintain bilateral relations and talks.
The situation in Nagorno-Karabakh has once again ignited tensions between Azerbaijan and Armenia, prompting international calls for an end to hostilities and a return to diplomatic negotiations. The historical and territorial complexities of the region continue to challenge efforts to secure lasting peace, making it imperative for the international community to play a constructive role in finding a sustainable resolution to this enduring conflict.