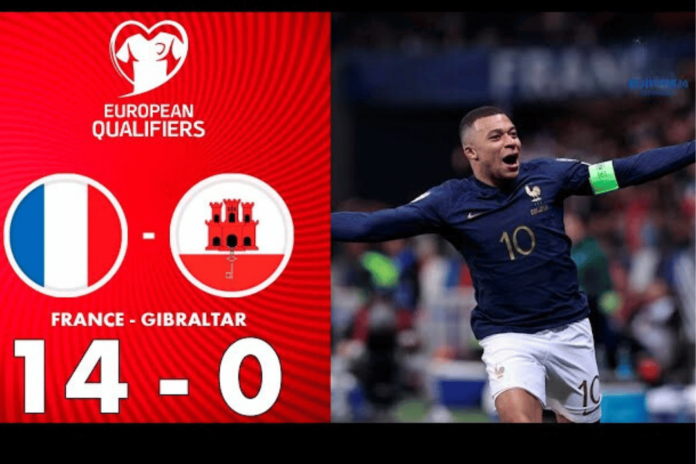 In a remarkable display of dominance (France vs Gibraltar), France soared to a 14-0 victory against Gibraltar during their European Championship qualifier. This resounding win, led by an exceptional performance from Kylian Mbappe securing a hat trick, surpassed all previous records for France in international football. Warren Zaire Emery marked his debut with a goal, contributing to this historic triumph.
France Broke his previous Record of 2006 in 2023 (France vs Gibraltar):
The French team's remarkable feat surpassed their previous best of 13-0, achieved against San Marino in 2006, establishing a new record for the nation in international football history. Moreover, this remarkable game also marked the first instance in World Cup or European Championship qualifying matches where a European team scored 14 goals.
France manager Didier Deschamps commended his team's performance, while acknowledging the challenge faced by Gibraltar, significantly after they were reduced to 10 men. Deschamps emphasized respecting the opponent despite France's commendable goal scoring spree. He expressed satisfaction with the 14 goal tally, recognizing the team's efficiency and acknowledging the importance of respect in such lopsided matches.
Dominant Player of France vs Gibraltar:
France's dominance was evident from the early stages of the game. Marcus Thuram, Zaire-Emery, Mbappe, Jonathan Clauss, Kingsley Coman, and Youssouf Fofana were the scorers in the first half. France quickly secured an advantage through a third-minute own goal, followed by an impressive display of attacking prowess.
French's Zaire-Emery Debut Goal:
Seventeen year old Zaire-Emery made history by becoming France's youngest player since 1914, marking his debut with a goal. However, his memorable moment was cut short when he suffered an ankle injury due to a challenge from Gibraltar's Ethan Santos, resulting in the latter's dismissal from the match.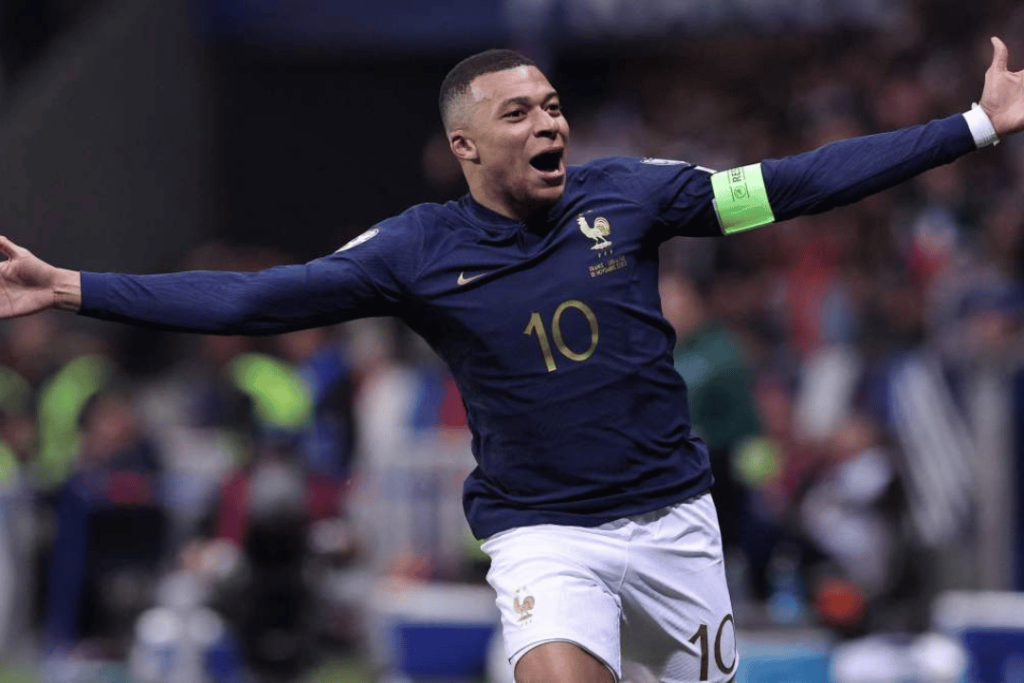 UCLA Victory Over USC in Crosstown Showdown: Chip Kelly's Redemption and Caleb Williams' Uncertain Future
With Gibraltar down to 10 players, France's ambition to surpass their previous record victory of 10-0 over Azerbaijan in 1995 became more tangible. Adrien Rabiot and Coman added to the tally, inching closer to the historic milestone. Ousmane Dembele and Mbappe continued the scoring spree, with Mbappe's spectacular long-range strike completing his hat-trick.
Kylian Mbappe's Performance:
Mbappe's exceptional performance moved him into third place on France's all-time scorers list with 46 goals, trailing only five behind Thierry Henry. Substitute Olivier Giroud, France's leading goal scorer, joined the scoring spree late in the game, adding two to his tally and reaching 56 goals for his country.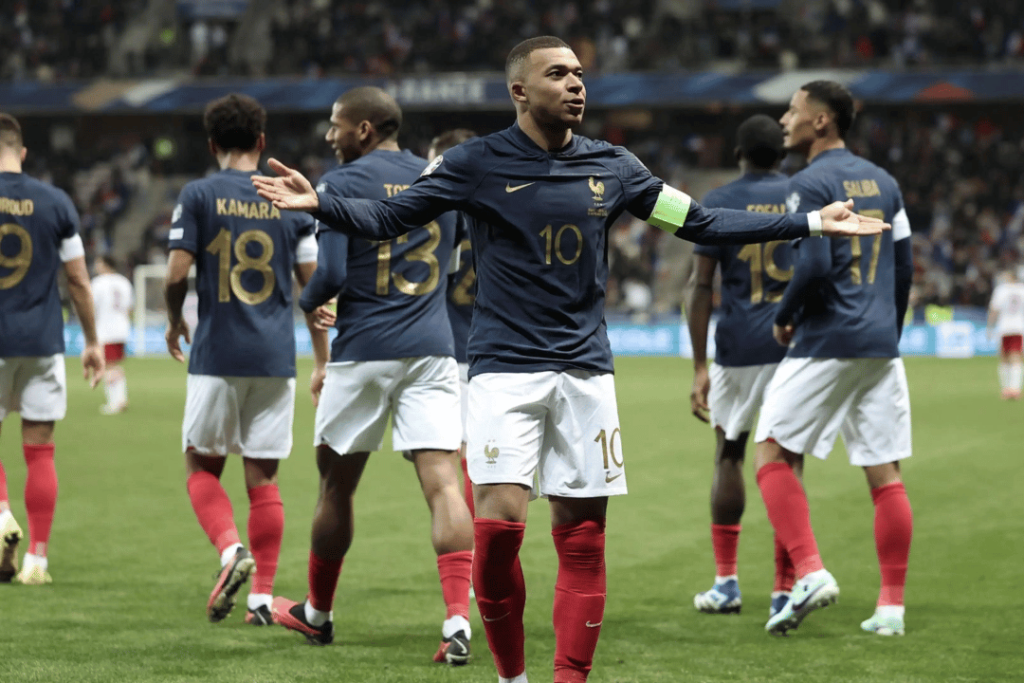 Despite the celebratory mood, Deschamps highlighted the unfortunate injury to Warren Zaire-Emery but assured that the injury was not severe. Looking ahead, France aims to maintain their perfect record as they face Greece in their final group game after securing victories in all seven previous matches.
In contrast, after enduring their heaviest defeat in international football, Gibraltar concluded their qualifying campaign without a goal. In their final group game at home, they are set to face the Netherlands, who secured qualification with a 1-0 win over Ireland.