In a highly anticipated event, the Powerball lottery is offering a staggering $1.2 billion jackpot in its upcoming drawing on Wednesday night. This huge prize marks the third-largest ever in the history of the American lottery game and the most substantial one this year. It also ranks as the seventh-largest jackpot ever given in the U.S. lottery scene, according to a press release from Powerball.
The grand prize, boasting an estimated cash value of $551.7 million, has been slowly climbing into billion-dollar territory. This impressive ascent was triggered by the absence of a jackpot-winning ticket in Monday night's drawing, as revealed by Powerball.
Although no ticket matched all six numbers drawn on Monday, two lucky players, one in Delaware and another in Michigan, managed to match all five white balls, securing $1 million prizes each. Furthermore, two other tickets, sold in New York and South Carolina, also matched all five white balls but chose for the Power Play feature, which allows winners to multiply their original non-jackpot prizes by including an additional $1 per play, as outlined by Powerball. These lucky winners walked away with $2 million each.
The Powerball lottery had previously been claimed on July 19 when a ticket bought in California successfully matched all five white balls and the red Powerball, clinching an impressive $1.08 billion. Since that memorable win, an astonishing 32 straight drawings have taken place without producing a jackpot winner, as reported by Powerball.
Winners of the Powerball jackpot face a crucial decision: they can either opt for an instant cash lump sum or receive their winnings in 30 annual payments spread over 29 years. It's important to remember that both advertised prize options exclude federal and jurisdictional taxes.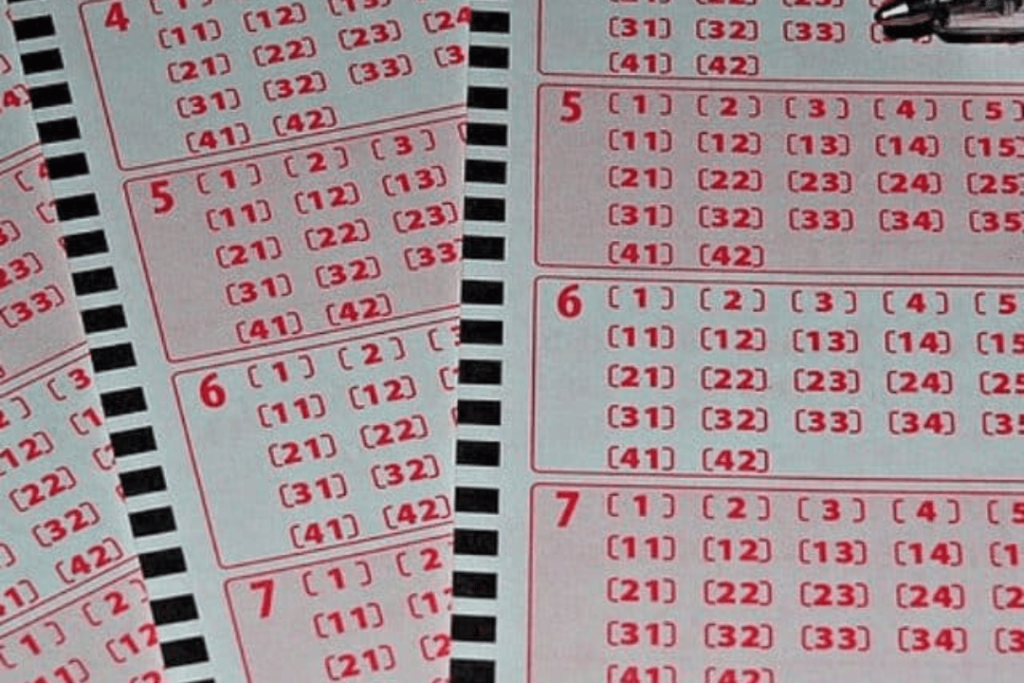 The size of the Powerball lottery prize continues to grow based on ticket sales and interest, while the odds of hitting the coveted jackpot remain constant at 1 in 292.2 million, as stated by Powerball.
Powerball Jackpot tickets are affordably priced at $2 each and are available for buy in 45 U.S. states, along with Washington, D.C., Puerto Rico the U.S. Virgin Islands.
For those eager to watch the excitement firsthand, Powerball lottery drawings are broadcast live every Monday, Wednesday Saturday at 10:59 p.m. ET from the Florida Lottery draw studio in Tallahassee. Additionally, the drawings are livestreamed online at Powerball.com.
What is Powerball Lottery..? and Its History:
US Powerball is a fun game that can be played by many people across the United States of America. It is a part of a group called MUSL that wanted to bring the game to Americans. The game starts with a huge $40 million prize pool, because of that so many people around the world love to play it.
American Powerball Jackpot is a special lottery game that you can play in 45 different states. It varies from other lottery games because it uses two drums, making the prizes larger and giving players more chances to win. A guy named Steve Caputo came up with this idea and it became very famous, so other games started following the same thing.
The first Powerball Lottery drawing was broadcasted in 1996 and held in Iowa. A guy named Mike Pace, who gave the winning numbers on TV shows and was also host on radio in Iowa.
The game is really easy and has been played that way for a long time. All you have to do is, choose 5 numbers from a group of 69. You also get to choose a special number called a "Powerball". If you want to win the big prize, you have to match all 5 of your numbers, with the white balls and also match the Powerball numbers with the special red ball.
The US Powerball drawing takes place three times a week on Monday, Wednesday and Saturday. People get very excited about these drawings because they have a chance to win a huge money, which can change their lives completely. The images are shown live on TV from a special spot called Tallahassee, Florida.
When people win the Powerball Lottery, most of the time, it is because they let the machine pick their numbers for them. This is called the quick pick method. It is easy and save time because the machine picks the numbers randomly. But some people also like to choose their own number with other methods. Its just a game of your chance and luck, your permutations and combinations won't work.
In Powerball Lottery some numbers are picked more often than others. The numbers 26, 22, 41, 35, 42and 16 are the most picked. The numbers 6 and 20 are often chosen as the extra ball. On the other hand, numbers like 57, 58, 56, 59, 54 and 55 are the least picked.