On a night that celebrated the diversity of music, Taylor Swift once again proved her dominance at the MTV Video Music Awards (VMAs). Swift, who is currently in the midst of the first-ever billion-dollar stadium tour in history, swept the televised categories in which she was nominated, cementing her status as a music powerhouse.
MTV Video Music Awards 2023 Highlights:
The 33-year-old singer walked away with the night's most coveted prize, Video of the Year, for her hit track "Anti-Hero" from her album "Midnights." Her wins didn't stop there; she also secured the titles for Best Direction, Best Pop Video, and Song of the Year. Swift graciously dedicated her victories not only to the art of songwriting but also to 'NSync, who reunited for the first time in over a decade to present her with one award. She also acknowledged her video editor, Chancler Hanes, and cinematographer, Rina Yang, who spoke on her behalf during the Video of the Year win.
Taking over as the sole host for the 40th annual MTV Video Music Awards, Nicki Minaj presided over the event with charm and charisma. She also clinched an award for Best Hip-Hop with her track "Super Freaky Girl" and expressed her profound sense of gratitude, setting a heartfelt tone for the evening.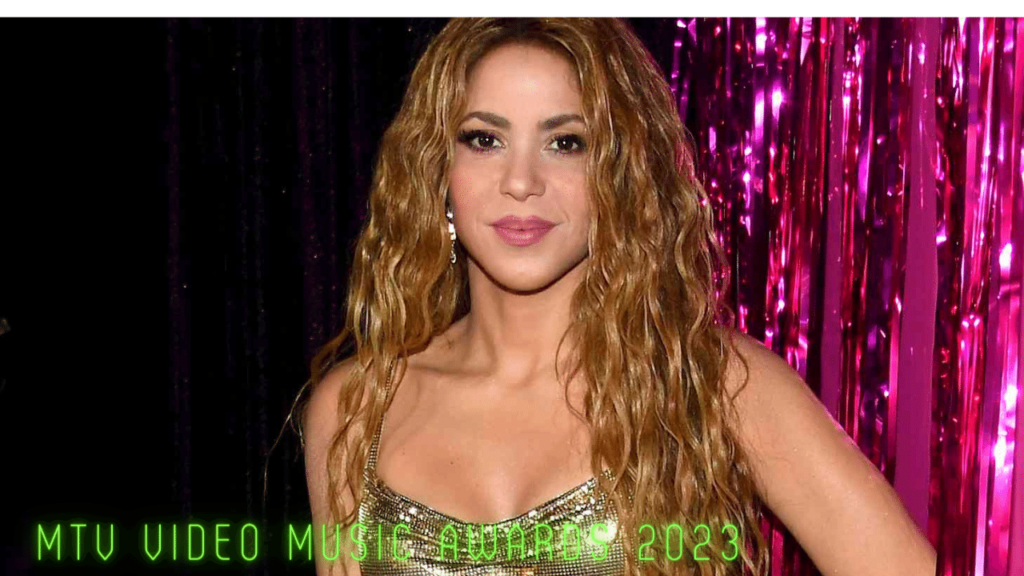 A significant portion of the nearly four-hour ceremony was dedicated to celebrating 50 years of hip-hop, paying homage to the genre's enduring influence. Performances ranged from Lil Wayne's opening act to the MTV Video Music Awards debut of Metro Boomin and a finale medley featuring hip-hop legends like Doug E Fresh, Grandmaster Flash and the Furious Five,  Lil Wayne, Darryl McDaniels of Run DMC, LL Cool J, and Minaj herself.
One of the highlights of the evening was the presentation of the Global Icon Award to Diddy, also known as Puff Daddy and Love, whose real name is Sean Combs. Mary J Blige, herself an iconic figure in the music industry, presented the award, calling Combs truly deserving of the title. Combs delivered a touching speech, reflecting on his humble beginnings as a paperboy and his journey to becoming a rapper, producer, business mogul, and record executive. He emphasized the importance of love and expressed his gratitude for the recognition.
The MTV Video Music Awards also celebrated the global influence of Latin music, with artists like Brazilian sensation Anitta winning Best Latin for "Funk Rave," Mexican breakout artist Peso Pluma, and Colombian singer Karol G, who made history as the first female artist to achieve a No. 1 Spanish-language album with "Mañana Será Bonito." Karol G secured the Best Collaboration award with fellow Colombian Shakira, who was the night's guest of honor.
Shakira was presented with the Video Vanguard Award by Wyclef Jean, who praised her as a key figure in the global music scene. Shakira's performance was a dazzling medley of her hits, showcasing her incredible versatility and showmanship.
The MTV Video Music Awards also celebrated female performers who dominated the stage throughout the night. Olivia Rodrigo opened the show with a captivating performance, while Cardi B and Megan Thee Stallion delivered a high-energy debut of their new single, "Bongos." Doja Cat's electrifying performance was a standout, featuring a group of female dancers covered in blood-colored paint, and Anitta's lively performance kept the energy levels high.
In the realm of awards, singer SZA claimed the Best R&B award, though she was not in attendance, and rapper Ice Spice won Best New Artist. The Best K-pop award went to Stray Kids, who made their VMAs debut alongside Tomorrow x Together.
A historic moment came with the first-ever televised award for Best Afrobeats, presented to Rema and Selena Gomez for their collaboration on "Calm Down." Rema expressed his joy in representing Afrobeats on such a prestigious stage, while Gomez conveyed her honor to be part of a collaboration that achieved 1 billion streams on Spotify, sending her love to Nigeria.
However, the night undoubtedly belonged to Taylor Swift, who closed the show with another Video of the Year award, marking her triumphant return to the MTV Video Music Awards stage a year after announcing her 10th studio album, "Midnights." Swift expressed her profound gratitude for the fan-voted award, emphasizing how much it meant to her.
On a night that celebrated music's diversity and acknowledged the contributions of both established icons and rising stars, the 40th annual MTV Video Music Awards was a testament to the enduring power and influence of the music industry.