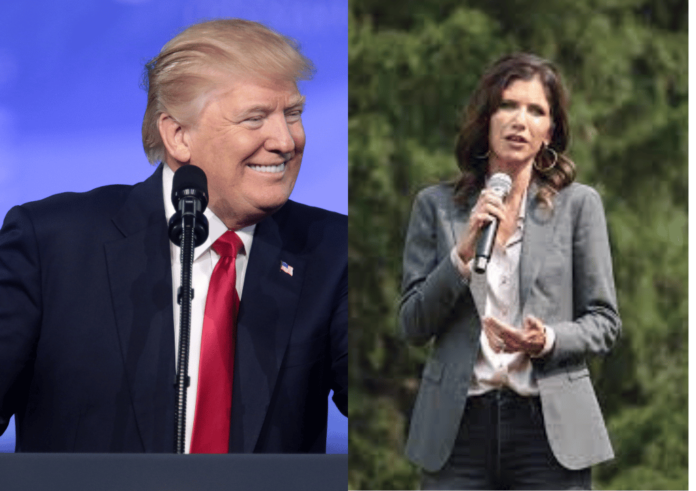 Former President Donald Trump secured a significant endorsement on Friday night as he graced a campaign rally in South Dakota, receiving the full and unreserved support of the state's governor, Kristi Noem. In front of an enthusiastic crowd gathered in Rapid City, Governor Noem passionately declared her endorsement for Trump's presidential bid, emphasizing his track record of decisive actions.
Kristi Noem, a prominent figure in the GOP, spoke fervently about her trust in Trump as the only candidate who consistently steps up when the nation faces critical challenges. She said, The main individual in the race that I trust to do what should be finished on these issues is President Trump. I haven't seen these different competitors battle when it truly made a difference, when making the best decision for our country was hard.
Trump's position with Kristi Noem support:
This endorsement by the South Dakota governor Kristi Noem, first reported by CNN, underscores Trump's dominant position and the continuing consolidation of his power within the Republican presidential primary.
The rally on Friday night marked a significant moment for Trump, as it was his first public appearance at such an event since facing indictments in Fulton County, Georgia, related to alleged interference in the 2020 election. For Governor Kristi Noem, this endorsement represented an opportunity to strengthen her connection with Trump and establish herself as a loyal advocate for his latest presidential campaign.
During his speech, Trump firmly reiterated his belief that the 91 criminal charges against him were politically motivated attempts to hinder his chances of re-election. He escalated his rhetoric, urging his supporters to "fight like hell" to "take back our country." Trump passionately proclaimed, "We will fight together, we will win together, and then we will seek justice together."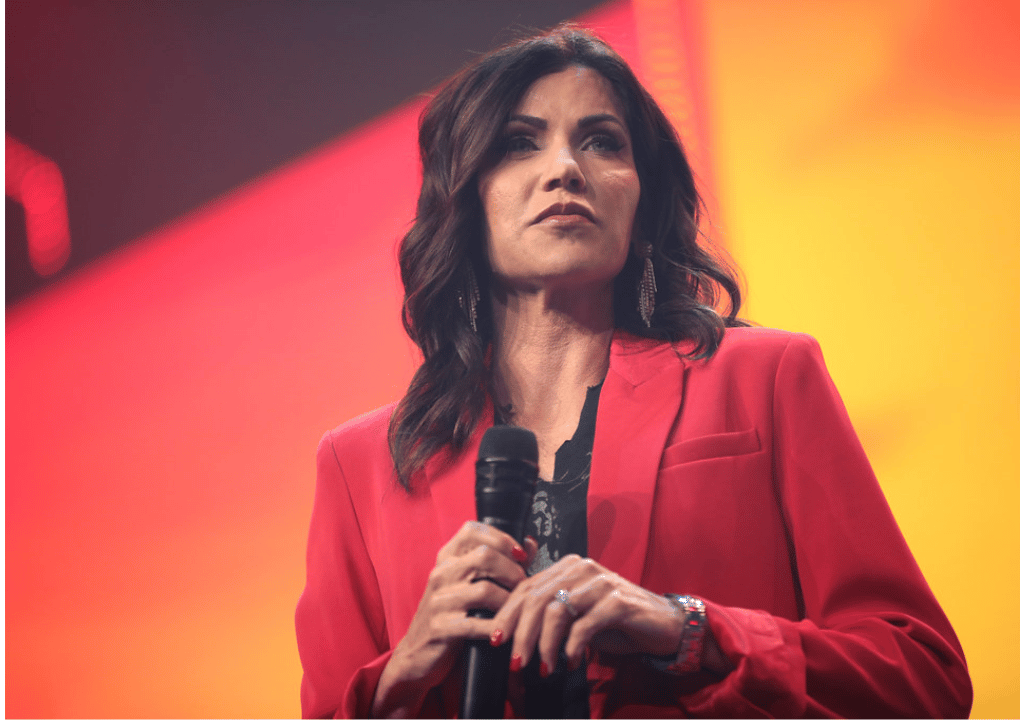 This rally comes at a time when Trump, the Republican front-runner, continues to expand his lead in the GOP primary. However, a significant portion of his time remains devoted to addressing the felony charges brought against him across four indictments. Notably, several high-ranking former officials from Trump's administration are also embroiled in legal battles.
On a recent note, Peter Navarro, the former director of the Office of Trade and Manufacturing Policy during the Trump administration, was convicted on two counts of criminal contempt of Congress for defying a subpoena from the House select committee investigating the January 6, 2021, attack on the Capitol. Additionally, a federal judge rejected Mark Meadows' attempt to transfer his Georgia criminal case to federal court, posing a substantial setback for Trump's former White House chief of staff and raising concerns for the former president.
Despite these legal challenges, Trump's lead in the primary remains largely unaffected. Recent polling data indicates that he maintains a substantial lead over his primary opponents. A CNN/SSRS poll released this week revealed that Trump was ahead of his nearest rival, Florida Governor Ron DeSantis, by over 30 points.
Trump's appearance in South Dakota also highlights a unique aspect of the primary race: most sitting governors have refrained from endorsing any presidential candidate. Notably, two Republican governors, Ron DeSantis of Florida and Doug Burgum of North Dakota, are running for president themselves. Trump has garnered endorsements from several other Republican governors, including South Carolina's Henry McMaster, Alaska's Mike Dunleavy, and West Virginia's Jim Justice.
South Dakota Governor Kristi Noem's endorsement of Donald Trump at the recent campaign rally solidifies Trump's dominance in the Republican primary. Despite legal challenges and controversies, Trump maintains a commanding lead, while most governors have chosen to remain neutral in the presidential race. The rally served as a significant moment for both Trump and Kristi Noem, showcasing their commitment to a shared vision for the future of the Republican Party.