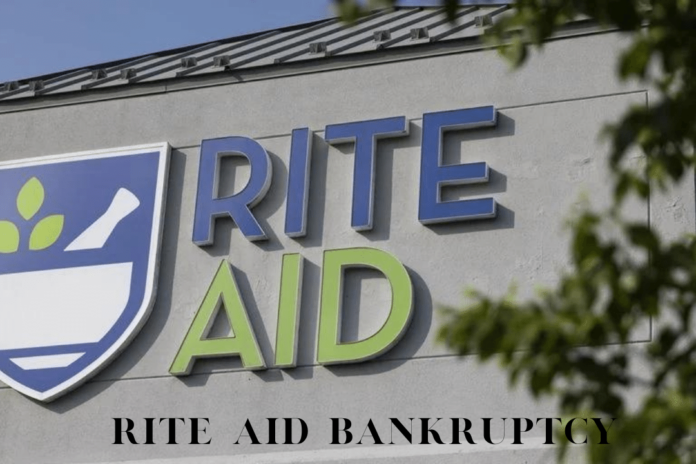 On October 16th, the chain of American drugstore Rite Aid, which was drowning in debt, filed for bankruptcy protection. Rite also announced intentions to close underperforming locations, sell off its pharmacy benefit subsidiary, Elixir, and deal with legal issues arising from its distribution of addictive opioid prescriptions. Several interrelated concerns, such as increasing debt, decreased sales, heightened market rivalry and opioid lawsuits, led to this decision.
Rite Aid Journey from top to bankruptcy:
Rite Aid, which was founded in 1962, has over 2,000 retail locations throughout 17 states and employs 45,000 people. The corporation made it clear that it would carry on doing business even as it filed for bankruptcy. Rite reported $24 billion in revenue and filled 200 million prescriptions in the fiscal year 2023. However, it also suffered large losses, amounting to $750 million, which were primarily brought on by the rising lawsuit costs.
Rite is currently embroiled in about 1,600 opioid-related litigation launched by state and municipal governments, hospitals and people. The U.S. government has accused Rite Aid of ignoring "red flags" while distributing unlawful opioid prescriptions. While retaining its innocence, Rite Aid hopes that the bankruptcy process will lead to a just conclusion of the opioid litigation.
Rite Aid joins other businesses that have filed for bankruptcy over their alleged role in the U.S. opioid crisis, including Mallinckrodt and Endo International. These businesses, which collectively total more than $50 billion, have agreed to settle claims related to the opioid epidemic, which has resulted in more than a million overdose deaths in the U.S. since 1999. These businesses include drug manufacturers, distributors and pharmacy chains.
According to court documents filed with the U.S. Bankruptcy Court for the District of New Jersey, Rite has a hefty $4 billion in debt, $8.6 billion in total liabilities, and $7.65 billion in assets. The corporation plans to use a $3.45 billion bankruptcy loan from its current lenders to fund its restructuring.
In addition, pharmaceutical benefits provider MedImpact Healthcare Systems made Rite Aid a $575 million offer for Elixir. According to court records, the corporation expects to look into greater offers for this division and is open to the idea of selling some or all of its retail operations.
Read More Article:Federal Judge Imposes "Gag Order" on Former President Trump
Rite Aid's declaration of bankruptcy sparked a dispute with McKesson, the pharmaceutical wholesaler in charge of providing 98% of the prescription drugs Rite Aid dispenses. Rite Aid, which owed $700 million on its drug supply deal, promptly sued McKesson to keep this arrangement in place. As the bankruptcy process progresses, McKesson affirmed that it will continue to deliver to Rite Aid while declining to comment on the disagreement.
Rite anticipated more closures as its Chapter 11 case moves forward, even though 200 shops had already been closed before the bankruptcy. After Elizabeth Burr, the temporary CEO, left the company, Jeffrey Stein was named CEO and chief restructuring officer to lead this crucial period.