Paul Staehle, known for his appearances on the reality show "90 Day Fiancé," has gone missing, leaving his family and partner, Karine Martins, deeply worried. The alarm was raised after Paul sent alarming text messages on August 31, 2023, and subsequently disappeared without a trace. The situation has reignited concerns about the tumultuous nature of their relationship and the safety of their children.
Paul Staehle's journey to find love took him from his native Kentucky to the world of online dating. Dissatisfied with his past experiences in local relationships, which were marred by betrayal and infidelity, he sought love beyond his homeland. This pursuit led him to meet Karine Martins, a Brazilian native, on the reality TV show "90 Day Fiancé: Before the 90 Days."
Their relationship has been marked by turbulence, including allegations of domestic abuse and cheating scandals. Despite the challenges, the couple decided to take their relationship to the next level and tied the knot in Brazil in November 2017. Their family grew with the birth of their first son, Pierre, in March 2019. Paul expressed his happiness and nervousness at becoming a father, vowing to do his best for his child. In February 2021, they welcomed their second son, Ethan, when Pierre was nearly two years old.
However, their relationship has been far from smooth sailing, with a history of contentious disputes and legal battles. Paul Staehle and Karine lost custody of their children to Child Protective Services (CPS) after disturbing videos surfaced depicting their abusive relationship dating back to 2010. Amidst the custody battle, Paul's parents sought full custody of the children.
The couple briefly separated but announced their reunion in April 2023, raising questions about their ability to provide a stable and safe environment for their children.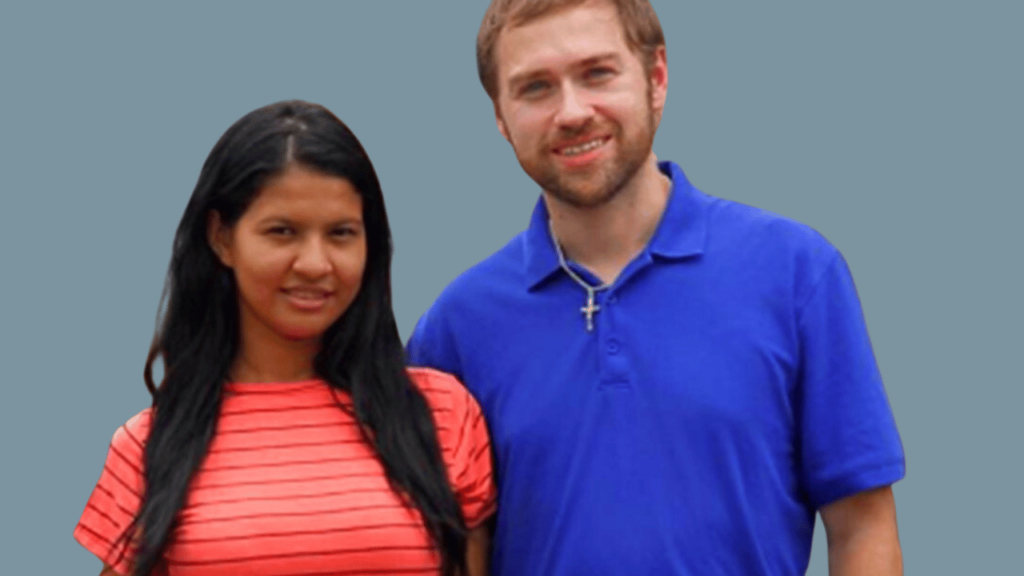 The recent disappearance of Paul Staehle has added further uncertainty to their already tumultuous relationship. According to Karine Martins, who was in the United States when Paul Staehle went missing, neither she nor Paul's mother have had any contact with him since August 31, 2023. This distressing development prompted Karine to share an emotional reel of photos featuring Paul and their children on her Instagram page, accompanied by a cryptic caption in the past tense.
She wrote, Not all of our memories were bad. Our children loved you very much. We won't ever forget you or the enjoyable times we all had together. On her Instagram Story, she added further details about Paul's disappearance in Brazil and pleaded for prayers for his safe return.
Karine explained that she couldn't provide many details about the situation as they had no concrete information about Paul's whereabouts. There is a waiting period before they can contact the police, and Karine urged her followers to take the situation seriously, emphasizing that it was not a joke.
Paul Staehle's mother, Edna, shed light on his recent travels. He had been in Brazil since the end of July but had sent his mother some worrisome text messages. Paul expressed that he needed her help and was lost in the South American country. He even provided contact information for individuals he believed could assist him in his predicament. However, Paul's communication abruptly ceased, with his phone appearing to be either off, out of signal, or out of battery.
Text message screenshots shared by a friend, with Edna's permission, reveal the distressing exchange:
Paul Staehle Messages:
Paul: I stumbled.
Edna: Tell me about yourself and how you got lost.
Paul: Get in touch with them, please.
Who, Edna? Why don't you, too?
Paul: I'm attempting
Edna: Do it right away.
Paul: To get back, I need a boat.
Edna: It was really stupid of you to travel there alone and that they couldn't get you a boat.
Mom, my phone is going to die. My GPS will stop working
Edna: Dial them right away!
Paul: Would you mind?
Edna: With whom are you?
Paul : alone.
Edna: I apologize for the improper timing of my message.
Paul: Call them, I need a boat.
Edna: I tried all those names, left messages, but no one responded.
The urgency and distress in Edna's messages went unanswered, and her repeated attempts to contact her son yielded no results.
Its not the first time that He is missing. In July 2022, both he and his son Pierre were reported missing for a week before safely returning to Kentucky. Paul Staehle vehemently denied accusations of kidnapping his own child, asserting that they had been on a long work trip together since early June.
Amidst the uncertainty surrounding Paul's disappearance, Karine Martins has raised additional speculation by possibly hinting at another pregnancy on her Instagram Stories. However, the timeline of these photos remains unclear.
The disappearance of Paul Staehle has left his loved ones in anguish, with unanswered questions and concerns about his safety in the vast Amazon jungle of Brazil. As the search for answers continues, his family and fans can only hope for a swift and safe resolution to this distressing situation.
The disappearance of Paul Staehle has raised significant concerns for his safety and well-being, adding another layer of complexity to his already tumultuous relationship with Karine Martins. The couple's history of domestic disputes and custody battles further compounds the anxiety surrounding this latest development. As the search for Paul continues, the mystery deepens, leaving his family and followers anxiously awaiting news of his whereabouts and condition.