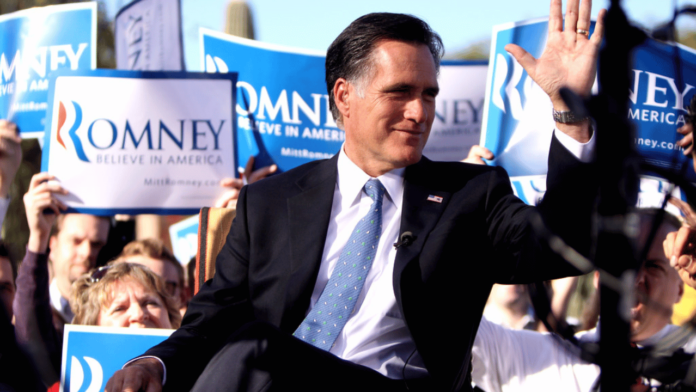 Utah's Republican Senator Mitt Romney has officially declared that he will not seek reelection, marking the end of a distinguished two-decade political career. Romney's journey in politics encompassed various roles, including the 2012 Republican GOP presidential nominee and a term as the Governor of Massachusetts.
At the age of 76, Romney stated that the multitude of challenges facing the nation calls for a younger generation of leaders to step forward. He further suggested that both Democratic President Joe Biden and Republican former President Donald Trump, who are currently the front-runners for their parties' 2024 presidential nominations, should make way for fresh leadership like Biden is 80 years and Trump is 77 years old.
Speaking at a news conference held at the Capitol, Mitt Romney asserted, The times we're living in redemand the next generation to step up and express their point of view and make the decisions that will reshape American politics over the coming century. He emphasized that individuals from the baby boomer generation, such as himself, may not be the best suited to make decisions for the coming future.
Upon leaving the Senate, Romney intends to focus on efforts to engage and encourage young people to participate in the political process, particularly by increasing voter turnout.
Mitt Romney's political journey:
Mitt Romney's political journey took a distinctive turn as the Republican Party evolved. While he campaigned across the United States in 2012 as a buttoned-up former Massachusetts governor and private equity executive, his brand of Republicanism shifted from establishment to outlier with the rise of Donald Trump as the party's dominant figure. Romney notably became the sole GOP member of Congress to vote for the conviction of Trump during both of his impeachment trials.
In a clear distinction, Romney positioned himself as part of the "wise wing" of the Republican Party. He expressed his belief that this wing, which focuses on policy and issues aimed at improving the lives of Americans, would continue to be relevant. In contrast, he characterized the "Trump wing" of the party as being preoccupied with resentments, score-settling, and revisiting the 2020 election.
His decision to retire means that he becomes the sixth incumbent senator to announce retirement plans following the end of the term in 2025. Other senators include Republican Mike Braun of Indiana and Democrats Tom Carper of Delaware, Ben Cardin of Maryland, Dianne Feinstein of California, and Debbie Stabenow of Michigan.
Senate Majority Leader Mitch McConnell commended Mitt Romney, acknowledging the depth of experience he brought to the Senate and lauding his unwavering faith and integrity. McConnell stated, The U.S. Senate is known to attract talented and proven public servants.
Romney's departure opens up a competitive race in a state that traditionally leans heavily Republican and is expected to attract a crowded field of candidates.
Utah House Speaker Brad Wilson had previously expressed interest in Mitt Romney's seat earlier this year when he launched an exploratory committee. Wilson emphasized the need for a "conservative fighter" who reflects the values of the state rather than a "professional career politician."
Mitt Romney secured his Senate seat in 2018 with a comfortable victory but was anticipated to face resistance from his own party due to his prominent dissent against Trump.
In 2020, Romney became the first senator in American history to vote to convict a president from his own party in an impeachment trial. He was the sole Republican to vote against Trump in the first impeachment trial and one of seven to vote for conviction in the second. On both occasions, Trump was acquitted by the Senate.
Romney faced backlash from the Utah Republican Party's most active members following his votes at the second impeachment trial. Although there was an attempt to censure him, it narrowly failed. The term "Mitt Romney Republican" was even used as a derogatory label against opponents during the 2022 midterm elections.
Despite these challenges, Mitt Romney has maintained broad popularity in Utah, where a segment of the Republican party has embraced civil conservatism and resisted Trump's unconventional style of politics. The state is also home to figures like the anti-Trump Lincoln Project, Republican Evan McMullin,  who has been critical of Trump.
Romney's strong ties to The Church of Jesus Christ of Latter-day Saints, where he is one of the faith's most prominent members, have contributed to his popularity in Utah. His role in reviving the scandal-plagued 2002 Winter Olympics in Utah further endeared him to the state's residents.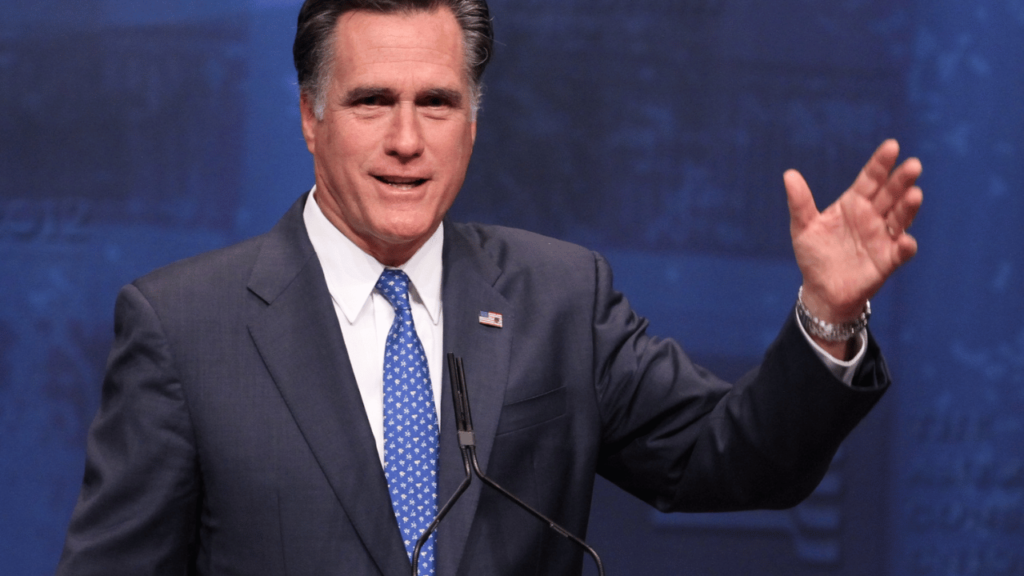 Mitt Romney's political career saw him serve as the Governor of Massachusetts from 2003 to 2007. During his tenure, he signed a healthcare law that shared similarities with the 2010 federal healthcare law signed by President Barack Obama, who defeated Romney in the 2012 presidential election.
Throughout his presidential campaign, Romney faced challenges in connecting with everyday Americans, particularly with his infamous comment about "47% of Americans" who "believe they are victims" and "pay no tax," which was recorded at a fundraiser.
After his presidential defeat, Mitt Romney moved to Utah and continued to engage in politics. In 2016, he delivered a scathing speech in Utah, denouncing Trump as a phony and fraud  was not fit for the White House.
Although he accepted Trump's endorsement during the primary race for his 2018 Senate run, Romney also pledged in an op-ed that year to "continue to speak out when the president says or does something which is divisive, racist, sexist, anti-immigrant, dishonest, or destructive to democratic institutions."
In 2020, Romney actively participated in a protest in Washington against the mistreatment of minorities by the police, posting an image of his involvement with the caption "Black Lives Matter."
On January 6, 2021, as a mob of Trump's supporters stormed the Capitol to prevent Joe Biden from becoming president, Romney found himself in a harrowing situation. A U.S. Capitol Police officer directed him to turn around, prompting Romney to sprint for safety.
In response to the news of Romney's retirement, former President Donald Trump hailed it as "fantastic news for America, the great state of Utah, & for the Republican Party."