Bill Richardson, a prominent figure in American politics, has passed away at the age of 75. The former Democratic governor of New Mexico, who also served as the U.S. ambassador to the United Nations, peacefully departed in his sleep at his summer residence in Chatham, Massachusetts, as confirmed by the Richardson Center for Global Engagement, a nonprofit foundation founded by the late governor.
Bill Richardson's career:
Bill Richardson's political career was marked by significant achievements and contributions to both state and national governance. Before he was elected governor in 2002 and his subsequent bid for the U.S. presidency as the first Latino nominee, Richardson represented northern New Mexico for 14 years in Congress. He served as the United States ambassador to the UN during his time in the Clinton administration, and he then served as the energy secretary.
Beyond his official governmental roles, Bill Richardson earned a reputation as an unofficial diplomat, particularly for his volunteer efforts in securing the release of American citizens detained abroad. His commitment to humanitarian causes and global engagement earned him admiration and respect from colleagues and international communities.
Mickey Bergman, the vice president of the Richardson Center, fondly remembered Bill Richardson as a lifelong servant of others. He stated The world has lost a champion for those held unjustly abroad," he said, "and I have lost a mentor and a dear friend.
In his pursuit of the 2008 Democratic presidential nomination, Bill Richardson ultimately withdrew from the race after placing fourth in the Iowa and New Hampshire primaries. He later threw his support behind Barack Obama, who, upon his election as president, nominated Richardson to be his secretary of commerce. Unfortunately, Richardson withdrew from consideration for this post due to a federal investigation into alleged campaign contribution improprieties related to a state contract. Ultimately, the investigation concluded without charges against Richardson or his former associates.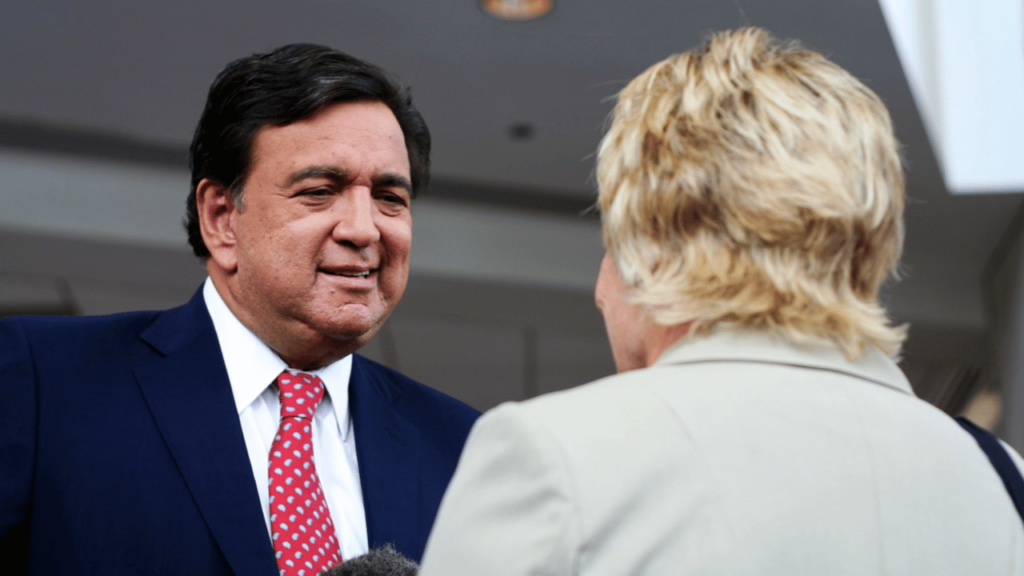 During his political career, Bill Richardson also achieved a remarkable feat that remains in the Guinness World Records. In his 2002 gubernatorial campaign, he set a record by shaking an astounding 13,392 hands in just eight hours while actively campaigning. This exceptional display of personal engagement with voters exemplified his dedication to public service.
One of Bill Richardson's most notable accomplishments was his successful negotiation with authoritarian governments. His visits to North Korea on multiple occasions led to the release of Americans held there, including Evan Hunziker, who was detained in 1996 after crossing into North Korean waters.
In the same year, Richardson's diplomatic efforts with Cuban leader Fidel Castro resulted in the release of three political prisoners, showcasing his ability to navigate complex international relations and achieve positive outcomes.
However, Richardson's willingness to engage with autocratic regimes also attracted criticism, particularly after he visited Myanmar in 2021. Some human rights leaders questioned his decision to confer legitimacy on Myanmar's military leadership. Nevertheless, Richardson's efforts proved effective when he negotiated the release of American journalist Danny Fenster following meetings with Gen. Min Aung Hlaing, the Burmese army general who had seized power after the ousting of Nobel laureate Aung San Suu Kyi's elected government.
Bill Richardson's dedication to freeing political prisoners and promoting human rights garnered him a nomination for the Nobel Peace Prize, among other Nobel Prize nominations. Democratic senators nominated him for this prestigious honor, citing his instrumental role in the release of American citizens held abroad, including professional basketball star Brittney Griner and Marine veteran Trevor Reed, who were both repatriated through prisoner exchanges with Russia.
Bill Richardson's principled stance on such negotiations was evident in his statement to NPR last year, where he acknowledged the complexities of prisoner exchanges but emphasized their necessity to secure the return of American hostages.
President Joe Biden paid tribute to Bill Richardson, praising him as a patriot and true original. He acknowledged Richardson's unwavering commitment to serving his nation and his tireless efforts to benefit both New Mexico and Americans worldwide.
Bill Richardson's passing is deeply mourned by his family, including his wife of 50 years, Barbara Richardson, who was by his side at the time of his passing, as well as his daughter Heather. His legacy as a dedicated public servant and international diplomat will be remembered for years to come.