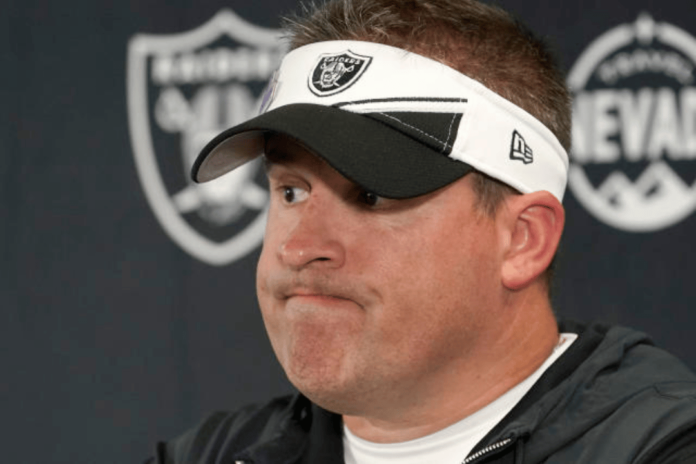 In a significant decision that will shape the franchise's future, the Las Vegas Raiders made headlines late Tuesday night by parting ways with their head coach, Josh McDaniels, and general manager, David Ziegler. This pivotal move was announced by the team's owner, Mark Davis, who expressed his gratitude for their efforts and wished them well.
Why Head Coach Josh McDaniels and General Manager, David Ziegler Fired ?
The Raiders have taken steps to restructure their leadership, appointing Antonio Pierce as interim head coach and Champ Kelly as interim general manager.
Antonio Pierce, currently the Raiders' linebackers coach, is stepping into his second year coaching in the NFL. Despite his relatively short coaching tenure, he brings with him a wealth of experience as a former Pro Bowl linebacker who played nine seasons with both the Washington Football Team and the New York Giants. He will make his head coaching debut in a challenging matchup against his former team, the Giants.
Champ Kelly, the team's assistant general manager, will assume the role of interim general manager. Kelly's background includes experience in personnel and scouting with the Chicago Bears and Denver Broncos.
The Raiders have also clarified that they will conduct thorough searches for a new full-time head coach and general manager once the 2023 season concludes, emphasizing their commitment to finding exemplary leadership for the team's future.
Josh McDaniels and David Ziegler were appointed together following the 2021 season to improve the Las Vegas roster and stabilize the franchise. They already had a working relationship, as McDaniels had served as the offensive coordinator for the New England Patriots from 2012 to 2021, while Ziegler had worked in New England's scouting and personnel departments since 2013.
The expectation was that Josh McDaniels and Ziegler would build upon the success of their predecessor, interim head coach Rich Bisaccia, who guided the Raiders to their first playoff appearance since 2016. However, their tenure saw the team struggle, resulting in a 9-16 record through 25 games, including a disappointing 3-5 start to the 2023 season.
The decision to part ways with McDaniels and Ziegler came in the aftermath of a disheartening 26-14 loss to the Detroit Lions on Monday Night Football. During that game, McDaniels' offense managed a mere 157 total yards. This was the team's second consecutive loss, following a 30-12 defeat by the one-win Chicago Bears.
These recent disappointments were emblematic of a season filled with frustrations. Before the game against the Lions, Josh McDaniels held a meeting, providing players with the opportunity to voice their concerns. Stars like Josh Jacobs, Maxx Crosby, and Davante Adams spoke up during the session.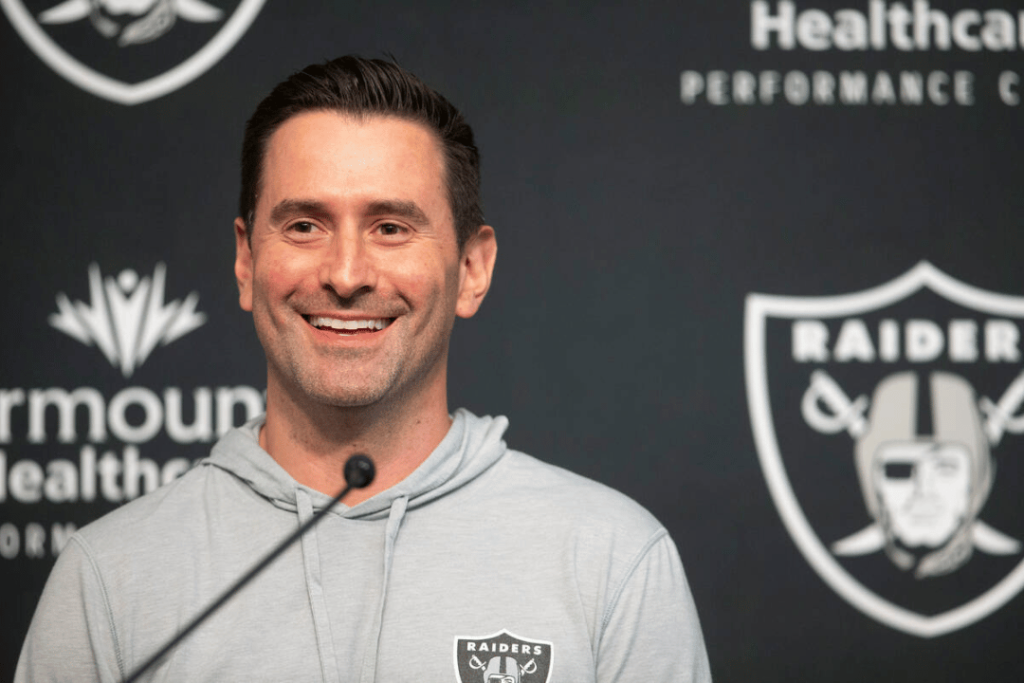 Garoppolo and Adams Struggle to Find Answers Raiders Lose Lions
However, the team's performance in the subsequent loss failed to reflect any positive changes, ultimately leading to the firings of McDaniels and Ziegler.
Davante Adams, in particular, has become a symbol of the ongoing tensions within the Raiders. The All-Pro wide receiver joined the team in Josh McDaniels' first season, leading the league with 14 touchdowns and achieving his second consecutive season with over 1,500 receiving yards. However, McDaniels benched Derek Carr, the team's longtime quarterback, for the final two games of the 2022 season and allowed him to depart after nine seasons with the Raiders.
Josh McDaniels and Ziegler opted for former 49ers quarterback Jimmy Garoppolo, who also had a New England connection, to replace Carr. Unfortunately, Garoppolo's performance and the team's overall results have been lackluster, negatively impacting Adams' production. He has gone five straight games without a touchdown and has recorded just 142 yards on 14 catches in the last month of play.
The Raiders' offense, a focal point of Josh McDaniels' expertise, has struggled, ranking 30th in scoring and 31st in total yards, a stark contrast to its 12th-place finish in both categories in 2022.
Mark Davis' decision to make changes on Halloween night in Las Vegas reflects the team's determination to take proactive steps to rectify their future. This decision was made to prevent further deterioration in the team's performance and offer a fresh start with new leadership.
Notably, this marks the second time Josh McDaniels' head coaching tenure has been cut short before a full two years. He previously coached 28 games for the Denver Broncos before being fired in Week 13 of the 2010 season. In this instance, he lasted for 25 games. For David Ziegler, his termination comes after a season and a half in his first role as a general manager.
With the appointment of Antonio Pierce as the interim head coach, the Las Vegas Raiders are entering a new era. Pierce becomes the eighth head coach (third interim) in the last 13 years, dating back to Mark Davis' team ownership since 2011. The Raiders are now focused on charting a path forward and rebuilding the franchise's future.