JP Morgan Chase, a major Wall Street institution, has reached settlements with the US Virgin Islands and former executive Jes Staley to resolve lawsuits linked to its alleged dealings with the convicted sex offender Jeffrey Epstein. The bank will pay $75 million to the US Virgin Islands, which had accused the institution of facilitating Epstein's sex trafficking ring.
Importantly, JP Morgan did not admit any wrongdoing as part of this settlement. Meanwhile, lawyers representing Mr. Staley, a former boss at the bank, have yet to respond to the BBC's request for comment.
Settlement between JP Morgan vs US Virgin Islands:
The settlements aim to bring an end to a lengthy legal battle that had seen both JP Morgan and the US Virgin Islands scrutinized over their ties to the late Jeffrey Epstein in the past year. A trial related to this case had been scheduled to commence on October 23.
Jeffrey Epstein had been a client of JP Morgan from 1998 to 2013. During this time, he was known to own two private islands where girls were allegedly lured, recruited, and forced into sexual exploitation, according to previous lawsuits. The bank emphasized its deep regret over any association with Epstein and stated that it would not have continued doing business with him if it had known about his crimes.
The $75 million settlement with the US Virgin Islands will encompass several components, including $30 million to support local charities, $25 million to bolster law enforcement efforts against human trafficking, and $20 million for legal fees. This total falls short of the $190 million initially sought by the US Virgin Islands.
JP Morgan has expressed its belief that this settlement is in the best interest of all parties involved.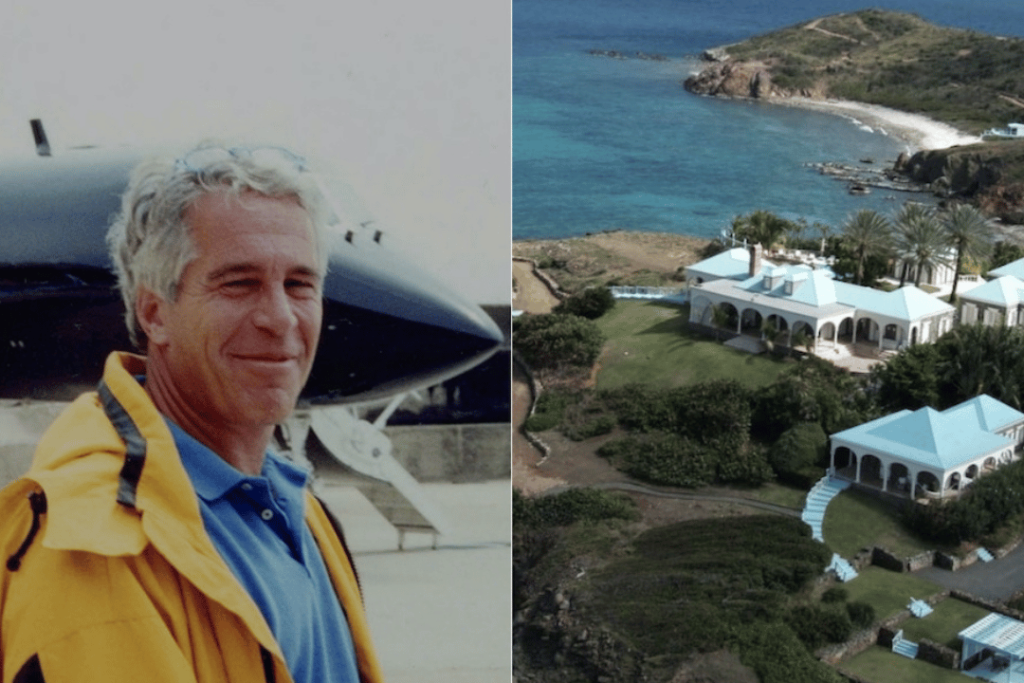 JP Morgan had previously reached a $290 million settlement with victims of Jeffrey Epstein, further distancing itself from its ties to the disgraced financier.
Furthermore, the bank disclosed that it had reached a confidential agreement with Mr. Staley, the former executive. Mr. Staley has consistently denied any knowledge of Epstein's illicit activities.
The legal filings in this case had accused JP Morgan of disregarding "red flags" related to Epstein, including numerous cash withdrawals.
Jeffrey Epstein died in prison in August 2019 while awaiting trial on federal charges of sex trafficking of minors. The New York City medical officer ruled his death as a suicide. His legal permanent residence had been registered in the US Virgin Islands, and he had updated his will there shortly before his death.
In addition to the financial settlements, the agreement stipulates that approximately $10 million of the funds received from JP Morgan will be allocated to create a fund that provides mental health services for Epstein's victims.
Ariel Smith, Attorney General for the US Virgin Islands, emphasized the significance of this settlement, stating that it should serve as a reminder to Wall Street about banks' responsibilities under the law to detect and prevent human trafficking. Smith also expressed pride in standing alongside the survivors throughout this litigation, highlighting the ongoing commitment to them.
Legal filings also revealed communications between Epstein and Mr. Staley, in which the former JP Morgan executive thanked Epstein for his "friendship."
JP Morgan had filed a lawsuit holding Mr. Staley responsible for the bank's decision to conduct business with Epstein. The bank argued that if the allegations raised in cases brought by the US Virgin Islands and two women were proven true, Mr. Staley, who had served as the chief executive of JP Morgan's corporate and investment banking division, had repeatedly prioritized his interests over the bank's. Therefore, he, not the bank, should be held accountable for any harm.
Read More:2nd GOP Debate: Notable Trump's Absence
In response, Mr. Staley maintained that he had no decision-making authority over Epstein's accounts and that the allegations extended beyond his tenure at the bank. His legal team had previously characterized the allegations as "slanderous," with the potential damages described as "astronomical."
Jeffrey Epstein, who had been convicted in 2008 for soliciting prostitution from a minor, had associations with notable figures, including Prince Andrew, former Presidents Donald Trump and Bill Clinton, as well as numerous prominent figures in the business world.