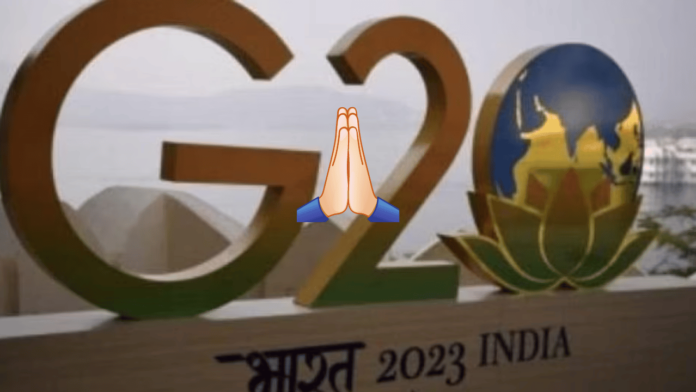 China's President Xi Jinping has made an unusual decision to skip the upcoming G-20 summit in New Delhi, with Chinese Premier Li Qiang set to attend in his place. This surprising move has raised questions and speculation about the reasons behind Xi's absence, as the G-20 summit has historically been a significant diplomatic event for China.
The G-20 summit, scheduled for September 9-10, is an annual gathering of leaders from the world's largest economies to discuss critical global issues, economic cooperation, and development. China has typically placed special emphasis on this event, viewing it as a vital platform to shape the global order and exert its growing influence on the world stage.
Just weeks before this announcement, President Xi Jinping had attended the BRICS summit in South Africa on August 24. During this meeting, he expressed support for the expansion of the BRICS grouping, which includes Brazil, Russia, India, China, and South Africa. Interestingly, while in South Africa, Xi had an informal conversation with Indian Prime Minister Narendra Modi on the sidelines of the summit. They discussed the ongoing crisis along the Line of Actual Control, a disputed border area between India and China.
G-20 Summit and China:
The Chinese Foreign Ministry's announcement on President Xi's absence from the G-20 summit stated, "At the invitation of India, Chinese Premier Li Qiang will attend the G-20 summit from September 9 to 10 in India." However, the statement did not provide any specific reasons for Xi's decision to skip the summit, leaving room for speculation and uncertainty.
China's choice to send Premier Li Qiang in place of President Xi raises questions about China's priorities and its approach to global diplomacy at a time when the world faces numerous economic challenges. The G-20 has historically been a forum for major world leaders to collaborate on addressing pressing issues such as economic downturns, trade disputes, and climate change.
In response to inquiries about President Xi's absence, Chinese Foreign Ministry spokesperson Mao Ning declined to provide a clear explanation. She did note that "China has all along attached great importance to and taken an active part in G-20 events." She emphasized that Premier Li Qiang would use the summit as an opportunity to present China's perspectives on G-20 cooperation and promote cooperation among member countries to address global economic and development challenges.
The timing of this decision is significant, as the global economy faces increasing downward pressure and numerous challenges to sustainable development. Mao Ning stated that it is crucial that the G-20, as the foremost forum for international economic cooperation, strengthens partnerships and rises to the major challenges facing the global economy and development to contribute to global economic recovery and growth as well as global sustainable development as the world economy faces increasing downward pressure.
Despite President Xi's absence, China continues to emphasize its commitment to G-20 cooperation and collaboration with other member countries. Mao Ning expressed hope that the New Delhi summit would foster consensus on global economic challenges and promote shared prosperity and development.
President Xi's decision to skip the G-20 summit comes in the context of other world leaders, such as Russian President Vladimir Putin and Mexican President Andres Manuel Lopez Obrador, also expressing regrets about their inability to attend. Instead, Russian Foreign Minister Sergey Lavrov and Mexican Economy Minister Raquel Buenrostro Sanchez will represent their respective countries.
President Xi Jinping's decision to skip the G-20 summit in New Delhi raises questions about China's priorities and approach to global diplomacy amid challenging economic times. The absence of a clear explanation for Xi's non-attendance has fueled speculation about China's intentions and its role in shaping the global order. Nonetheless, China continues to emphasize its commitment to G-20 cooperation and addressing global economic and development challenges through Premier Li Qiang's participation in the summit. This move adds an intriguing layer to the dynamics of the upcoming G-20 meeting, as world leaders grapple with critical issues facing the global economy and sustainable development.