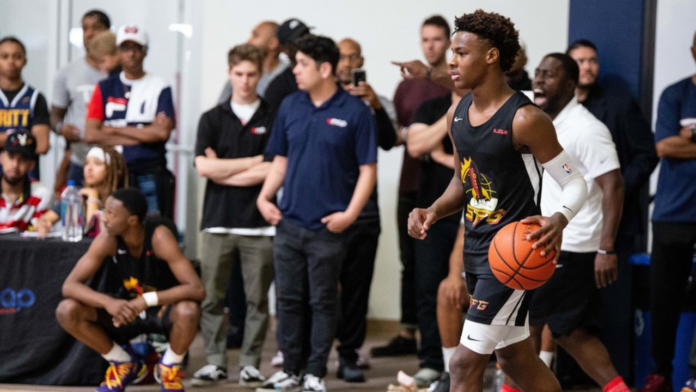 Bronny James, after suffering a terrifying cardiac arrest incident during a workout in July, USC freshman guard Bronny, the son of Los Angeles Lakers superstar LeBron James, is making a full recovery. The 18-year-old's fortitude and the basketball community's outpouring of support have been nothing short of inspirational.
According to a family representative, Bronny James plans to return to the basketball court "in the very near future." This good news comes after a number of assessments at prestigious medical facilities like the Mayo Clinic, the Cedars-Sinai Medical Center in Los Angeles, and the Atlantic Health-Morristown Medical Center in New Jersey. These evaluations have determined that his cardiac arrest was most likely caused by a congenital heart abnormality.
According to medical professionals, any structural anomaly of the heart evident at birth is referred to as a congenital heart defect. It develops when the heart or adjacent blood arteries expand improperly during fetal development. The James family remains hopeful for Bronny's future, despite the initial shock of learning about this anatomically and functionally major abnormality. They have complete faith that he will recover completely and triumphantly return to the basketball court.
Bronny James Diagnosis:
The family spokeswoman expressed optimism in Bronny's treatment chances in her message, but she also reaffirmed the family's need for privacy. This feeling expresses the family's deep appreciation for the help they have received as well as their wish to concentrate on Bronny's road to recovery.
On July 24, at USC's Galen Center, a frightening situation occurred when Bronny James suffered a heart attack. He fortunately received prompt medical assistance and was quickly admitted to Cedars-Sinai Medical Center. Bronny was released from the hospital after just three days, which launched his miraculous road to recovery.
It is remarkable that this cardiac incident happened so soon after Trojans center Vincent Iwuchukwu's cardiac arrest during a workout. Iwuchukwu, like Bronny, had an incredible turnaround, getting back on the court in January and participating in 14 games during his first season. These inspirational tales of resiliency are a tribute to how determined young athletes are to not let hardship define them.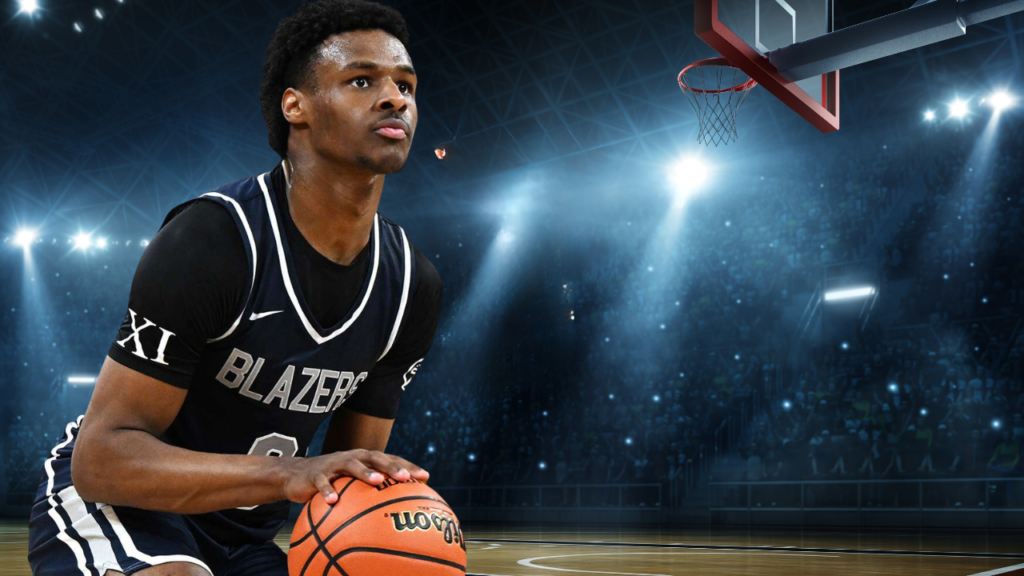 Five-star prospect Bronny James, who was highly regarded, arrived at USC in May. He was expected to go in the first round of the 2018 NBA draft before his health crisis, and there was even talk that he would one day play in the NBA with his legendary father, LeBron James.
The USC basketball team is anxiously awaiting Bronny's return. They are ready to contend for a Pac-12 championship and earn a position in the NCAA tournament thanks to his talent and the backing of their teammates. Along with Bronny, the Trojans also have veteran Boogie Ellis back and Isaiah Collier, the top prospect in the 2023 class according to ESPN.
Bronny James has overcome a congenital heart abnormality, and his success is a monument to both his tenacity and the constant support of his family and the basketball world. His story serves as a reminder that athletes of any caliber can overcome hardship and come back to the court in better shape than before. The Trojans are poised to have a big influence on collegiate basketball and beyond thanks to their superb team and Bronny James' impending comeback.