In an echoing comeback to the Champions League, Arsenal showcased their dominance with a commanding 4-0 victory over PSV Eindhoven in Group B. This triumph marked the end of a six-year pause from Europe's elite competition and demonstrated Arsenal's impressive form early in the season. Goals from Bukayo Saka, Leandro Trossard, Gabriel Jesus, and captain Martin Odegaard solidified their resurgence on the European stage.
The memory of Arsenal's last Champions League appearance, a disheartening 10-2 aggregate defeat at the hands of Bayern Munich, had lingered for years. However, their second-place finish in the Premier League last season catapulted them back into contention, and their encounter with Dutch side PSV proved to be the perfect opportunity for redemption.
Arsenal manager Mikel Arteta expressed his excitement, stating, "It was a beautiful night." He attributed their success to exceptional performance in both attack and defense. Arteta highlighted the significance of their journey, which began the previous year, and their hard-earned place in the competition.
While Arsenal had to grind out wins in the Premier League against teams defending deep, PSV presented a different challenge. The Dutch league leaders adopted an open style of play, allowing Arsenal to dictate the game.
The visitors did manage an early attempt, with Noa Lang testing Arsenal's goalkeeper David Raya in the opening minute. However, after this initial scare, Arsenal dominated proceedings.
Champions League: (Arsenal vs PSV)
The opening goal arrived as Bukayo Saka combined with Martin Odegaard. When Odegaard's shot was parried by Walter Benitez, Saka displayed sharp awareness to slot the ball home from close range.
Arsenal's second goal exposed PSV's defensive frailty. A turnover during a PSV attack led to a lightning-fast counter-attack, culminating in Saka setting up Leandro Trossard. Trossard calmly placed a low shot into the corner of the net.
Trossard turned provider for Arsenal's third goal, assisting Gabriel Jesus, who displayed finesse in finishing with a powerful shot.
With a highly anticipated North London derby against Tottenham Hotspur on the horizon, Arteta was able to make substitutions early in the second half, resting key players like Saka, Jesus, and Declan Rice. Despite these changes, Arsenal continued to outclass their opponents, with captain Odegaard sealing the victory with a clinical strike in the 70th minute.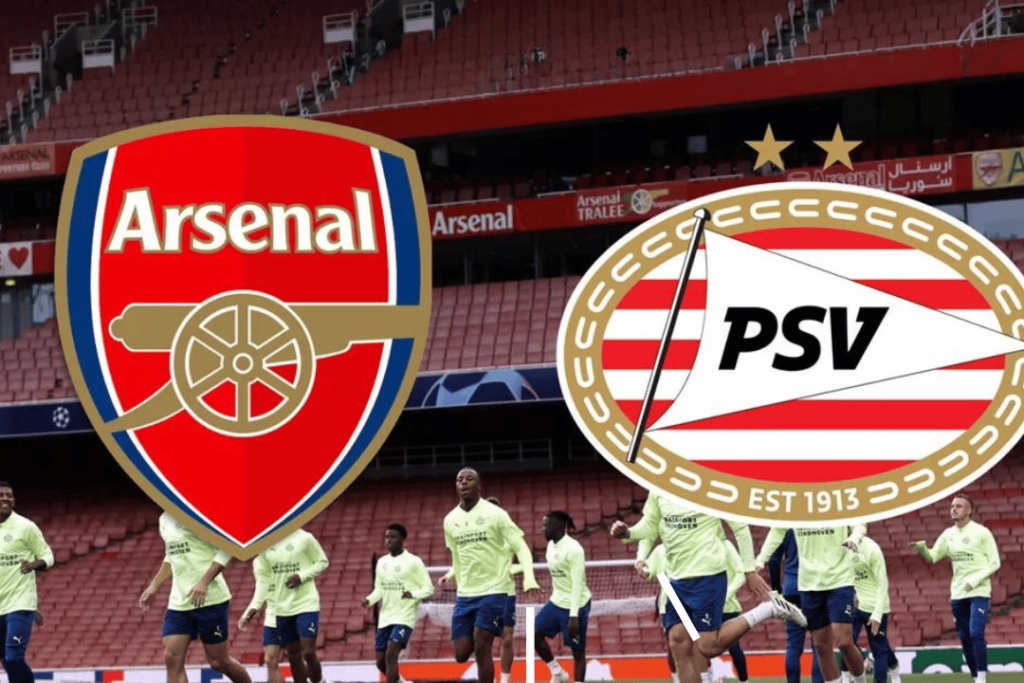 While this victory was impressive, tougher challenges await Arsenal in the League. However, Odegaard exuded confidence, stating, "You saw the motivation and energy right from the start. To be back in this competition is huge for this club. We are in this competition to compete and fight to go all the way."
 Arsenal's return to the League with a 4-0 victory over PSV Eindhoven signifies their resurgence on the European stage. With a blend of attacking prowess and solid defense, Arsenal's performance has reignited hopes of a successful campaign in the competition. As they aim to continue their impressive start to the season, the North London club is poised for more exciting encounters on their Champions League journey.