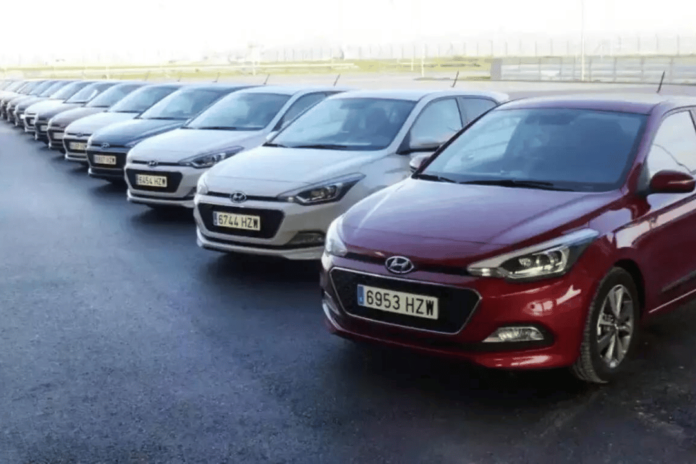 Hyundai and Kia have issued a recall for nearly 3.4 million vehicles in the United States due to the risk of engine compartment fires. This article delves into the details of the recall, including affected models, the safety concerns, and the proposed remedies. It also explores questions and concerns raised by experts and regulatory agencies.
Hyundai and Kia are recalling a wide range of car and SUV models spanning from 2010 through 2019 due to a critical safety issue. The problem centers around the anti-lock brake control module, which can develop leaks and potentially cause an electrical short circuit. This short circuit poses a significant fire risk, both when the vehicles are parked and during operation.
As a precautionary measure, owners are advised to park their vehicles outdoors and away from structures until the necessary repairs are completed. Fortunately, no injuries or accidents have been reported related to this issue.
Recall Process and Timelines (Hyundai and Kia):
Both Hyundai and Kia have outlined their plans to address the recall. Kia intends to send notification letters to owners beginning on November 14, while Hyundai plans to start the process on November 21. The remedy for this issue involves the replacement of the anti-lock brake fuse at no cost to vehicle owners. However, some experts have raised questions about the adequacy of this solution, as it doesn't address the root cause of the problem – the brake fluid leaks.
Safety Concerns:
The root of the problem lies in the O-ring within the anti-lock brake motor shaft, which can lose sealing strength over time due to moisture, dirt, and dissolved metals in the brake fluid. This results in leaks, which, even with the new fuse, can potentially lead to safety hazards. While both companies have reported incidents of fires and melting parts, they assert that owners can continue to drive their vehicles safely.
However, experts like Michael Brooks from the Center for Auto Safety have questioned the decision not to fix the underlying design issue causing the leaks.
NHTSA's Role:
The U.S. National Highway Traffic Safety Administration (NHTSA) has allowed automakers to choose the remedy to address the defect, in this case, replacing the fuse. However, NHTSA emphasizes that it will monitor the effectiveness of these repairs and conduct an investigation if necessary. Under federal law, automakers have 60 days to notify owners of recalled vehicles by letter. NHTSA has also issued a warning for affected vehicle owners to park their vehicles outdoors until repairs are made to mitigate the fire risk.
Affected Models:
A wide range of Kia and Hyundai models are affected by this recall. Kia models include the Borrego, Cadenza, Forte, Forte Koup, Sportage, K900, Optima, Optima Hybrid, Soul, Rio, Sorento, and Rondo from various years between 2010 and 2019. Hyundai models covered by the recall include the Elantra, Genesis Coupe, Sonata Hybrid, Accent, Azera, Veloster, Elantra Coupe, Santa Fe, Equus, Veracruz, Tucson, Tucson Fuel Cell, and Santa Fe Sport from 2010 through 2015.
Previous Fire-Related Issues:
Hyundai and Kia have faced fire-related problems since 2015, prompting recalls and investigations by regulatory authorities. Before this latest recall, these automakers had recalled over 9.2 million vehicles for various fire and engine-related issues. These recalls spanned a range of models from 2006 through 2021.
NHTSA is also actively investigating 3 million vehicles produced by Hyundai and Kia between 2011 and 2016 due to 161 complaints of engine fires, some of which occurred in vehicles already under recall. These safety concerns have resulted in fines for the automakers for delays in addressing the issues.
Read More..JP Morgan Chase Resolves Lawsuits over Jeffrey Epstein
The Hyundai and Kia vehicle recall highlights critical safety concerns related to potential engine compartment fires caused by anti-lock brake control module issues. While both automakers are taking steps to address the problem by replacing the brake fuse, questions about the underlying brake fluid leaks remain.
Vehicle owners are urged to stay informed about the recall process and take appropriate precautions until their vehicles are repaired to ensure their safety. NHTSA will continue to monitor the situation closely to ensure the effectiveness of the remedies.